After shelling out on a new PC, two thirty-inch monitors, eight graphics cards, and forty mechanical keyboards, it's likely the budget for your gaming setup will run dry! However, luckily, there are tons of free PC games out there to enjoy, and here, we'll be looking at some of the best free PC games that you can play right now!
Whether you enjoy first-person shooters, MOBAs, or card games, there is undoubtedly a free PC game out there that will cater to your tastes.
So, without further ado, let's count down the 150 best free PC games as of 2022!
---
150. Chrome Dinosaur Game
Let's start things off with the freest PC game of them all! Those without the money to even afford a Wi-Fi connection can rest assured as the developers at Google foresaw such an event!
When loading into a web page in Chrome without any internet, a small dinosaur will appear to relay the tragic information that the page cannot be loaded. However, there is an easter egg here, and by pressing the space bar, you can start jumping over cacti with the dinosaur!
149. Akinator
Akinator involves you as a player thinking of anything in the world. You can think of a person, character, food, or object. Once you have decided, Akinator will begin asking you questions about your selected item.
Eventually, as you proceed through the questioning process, Akinator will ultimately determine what it was you were thinking! Akinator is a really fun game, especially when he uncovers your most obscure references! Try your best to catch him out if you can!
148. Typeracer
Typeracer is one of the best free PC games for those looking to improve their typing speed! This browser game pits you against several other players and tasks you all to type out a small paragraph.
When typing, capitalization, punctuation, and symbols all come into play, so try your best to increase your WPM and beat your friends!
147. GeoGuesser
GeoGuesser shows players a random location on Google Street View. Using the limited movement options, players must guess where exactly they are on the planet.
The game becomes very exciting as you try to look for clues that might help you uncover where you are! Street signs, food carts, foliage; anything to hint at the country or continent you might be in!
146. Marbles on Stream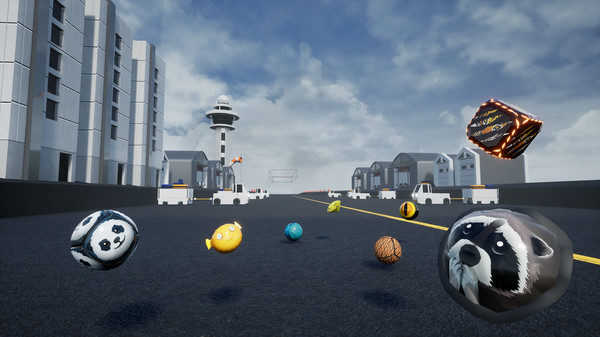 Marbles on Stream is really only fun when played as a streamer with a live chat of people watching you. Each marble can be named either with members of your chat, punishments, or anything else.
Then, the marbles will travel down an elaborate course where the first one to reach the end goal will be crowned the winner. Marbles on Stream is, essentially, nothing more than a glorified random selector but the tension as you watch each ball roll down the course, some falling off with others catching up from behind, is a lot of fun!
145. QWOP
QWOP is a simple browser game with one objective. Get your sprinter to the end of the race. While this may seem simple, it is one of the hardest things you will ever have to do!
Each of the keys above is linked to the calves and thighs of your runner. Therefore, you must expertly manage each limb to get your runner moving! Check out QWOP for a short, frustrating, and entertaining browser game!
144. Gems of War Puzzle RPG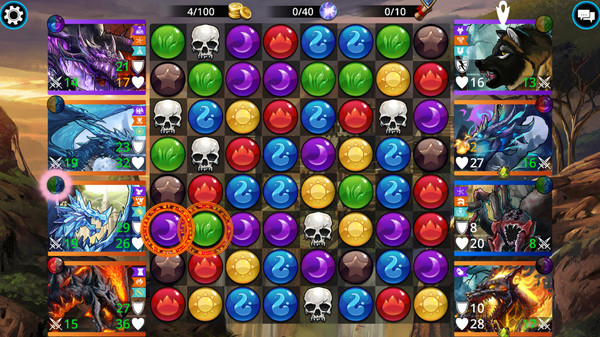 Gems of War Puzzle RPG is a matching game similar to Bejeweled. However, unlike simple match-three games, performing matching combos here will power up your spells to deal additional effects!
Furthermore, players can equip their heroes with weapons and armor before proceeding into battle against brutal enemies! There really is no other game that combines match-three addictiveness with stellar RPG elements!
143. Super Animal Royale
Super Animal Royale shakes up the traditional BR genre by injecting a much-needed dose of cuteness into it! Well, you would think that to be the case when roaming around various locations as adorable farmyard animals. However, everything changes when the said critters whip out a sub-machine gun!
This charming title is a unique take on the BR genre as players will control their character from a top-down perspective. While all the other elements of other BR games exist here (permadeath, looting, etc.), there is enough new content on offer to warrant a try!
142. Everquest II
The sequel to the breakout MMORPG Everquest, Everquest II recaptures everything great about the original title while adding even more content for players to enjoy!
Join countless players to take on monsters, gods, and dragons in this epic fantasy world!
141. Century: Age of Ashes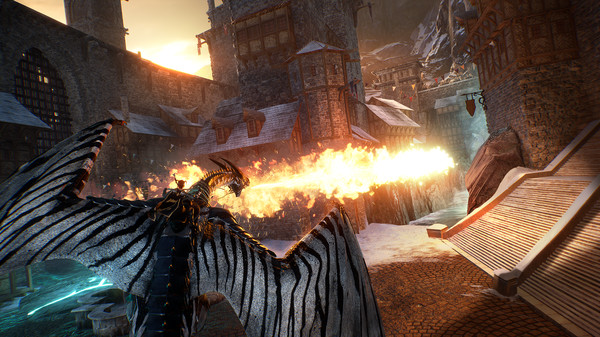 Century: Age of Ashes is a dragon-themed multiplayer battle game with an ever-expanding roster of classes and dragons!
Players will compete on the ground or sky with their selected dragon to become a legendary Dragoneer. Together with your partner, take flight and rule the skies!
140. Swords of Legends Online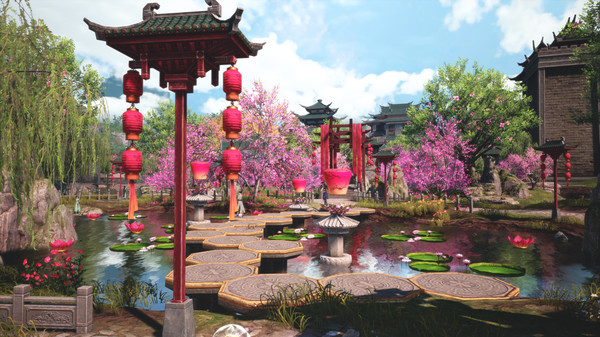 Swords of Legends Online is a fantasy action MMORPG set in a vast world of Chinese mythology.
The game utilizes sophisticated combat mechanics across its several playable classes while guiding players through an epic storyline based on actual mythological events and characters!
139. Kards: The WWII Card Game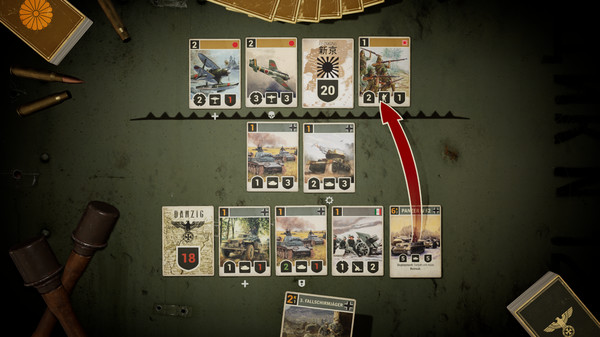 Kards is great for gamers looking to scratch their historical itch. The game combines actual battlefield tactics and units from WWII with traditional CCG gameplay!
Collect and build your deck of powerful artillery before taking to the land, skies, or sea to challenge opponents.
138. Goose Goose Duck
Goose Goose Duck is an Among Us-style "Mafia" game in which you must work together with your teammates to complete missions.
However, several malicious mallards have infiltrated your team and seek to disrupt the status quo. After each death, you will converse with the remaining members of your party and deduce who among you is the imposter!
137. Digimon Masters Online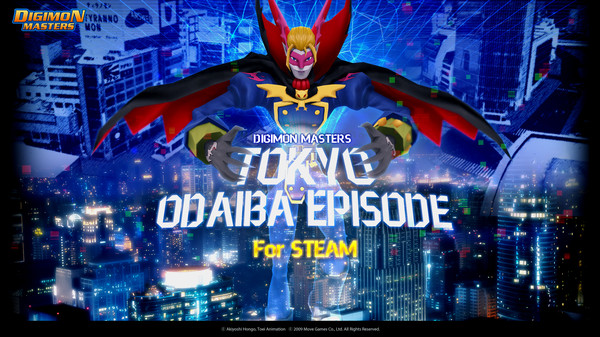 Fans of Digimon will feel right at home in this MMO game based on the ever-popular Digimon franchise!
Players can compete in real-time combat with enemies using 100+ mercenary Digimon. Furthermore, you can ride these colorful creatures across more than 50 maps (with more to come!). For a truly immersive Digimon experience, this is one of the best free PC games you will find!
136. Life is Strange Episode 1
Life is Strange is an expertly crafted narrative game and we only place it so low on this list due to the full game coming at a cost.
While Episode 1 is still great in its own right, the entire game needs to be experienced to appreciate the fantastic writing. That being said, if you wanted to check out a great piece of interactive storytelling, Life is Strange Episode 1 is ready and waiting for you!
135. Skribbl.io
Skribbl.io is a browser-based Pictionary-style game in which prompts are given to one player, who must then draw the word while others try to guess what the image is.
What makes Skribbl.io so fun is that you can input a list of words that most relate to your friends! So, if your group of chums enjoys Pokémon, League of Legends, or any other franchise, you can compile a list of characters or items and get drawing!
134. 8-Ball Pool
8-Ball Pool is a Miniclip classic and does exactly what it says on the tin! The game is a simple yet addicting pool simulator that can be played solo or with friends.
Many a feud has been settled in 8-Ball Pool over the years, and if you haven't tried it out yet, we highly recommend doing so!
133. Wordle
Wordle is a relatively recent game that has taken the world by storm. New Wordles are available each day for you to rack your brains trying to solve!
Wordle tasks players to decipher a five-letter word. You can guess any word you like, and Wordle will tell you which letters are in the wrong spot, the right spot, and which letters do not appear in the word. Then, you must use this knowledge to find out the hidden word! This game is a great brain teaser and an excellent way to keep your mind active!
132. Wonderputt
Wonderputt is a browser-based golfing game that offers players a relaxed and enjoyable experience on some of the craziest maps you've ever seen!
Unlike regular golf, Wonderputt uses an isometric tile style to construct its levels. Hone your skills and aim for that hole in one!
131. Slither.io
Slither.io is an addictive browser game where players will control a small snake with their cursor. Guiding one's snake around an area inhabited by other players, they must collect small pellets to increase their size.
However, as you grow bigger, so does the threat of destruction! Destroyed snakes yield much more plentiful pellets making more giant snakes prime targets! There is no way to win in Slither.io. The only goal is to survive for as long as possible and grow to lengths that surpass your high score!
130. Rec Room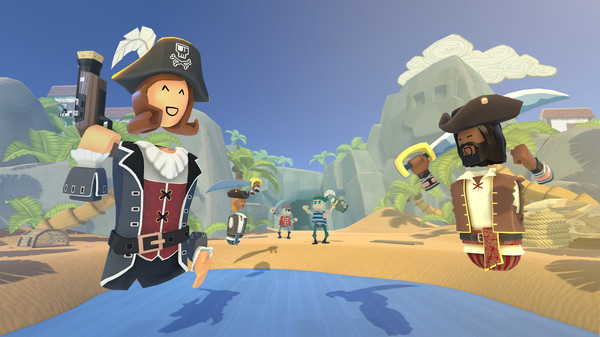 Rec Room is a community-based VR playground where players can explore millions of player-created rooms, engage in competitions, or just hang out with people worldwide!
Each player can customize their avatar before diving into a vast world populated by real people! If you enjoy interacting with strangers, Rec Room is one of the best free PC games out there!
129. Idle Champions of the Forgotten Realms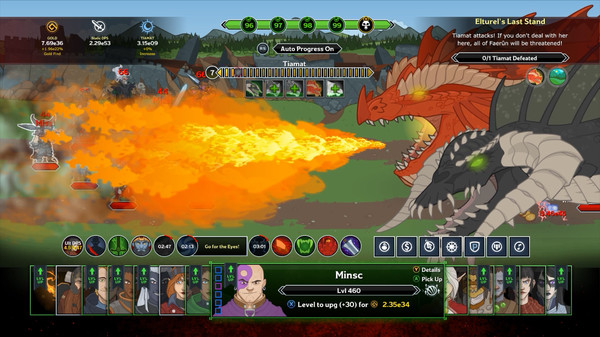 Idle Champions of the Forgotten Realms plucks well-known characters from the D&D multiverse and drops them into a brand new fantasy adventure!
This is a strategy management game where you and your team will battle against powerful mythical enemies!
128. Bloons TD Battles 2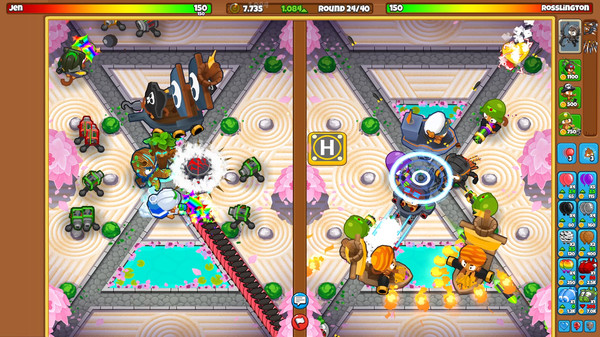 Bloons TD Battle is a brand new installment of the tower defense game Bloons TD6!
In this installment, players will compete head to head against opponents against relentless waves of Bloons! Battle through a series of challenging arenas and prove you have what it takes to her welcomed into the Hall of Masters!
127. Seven Knights 2
Seven Knights 2 is the sequel to the wildly successful Seven Knights.
SK2 is an anime-style gacha game that involves collecting characters to progress through both an epic story and PVP battles. This game is a strict departure from its predecessor opting for a more realistic art style. The game uses a monetization system allowing for real money to be spent but the game is enjoyable entirely free-to-play!
126. Cell to Singularity – Evolution Never Ends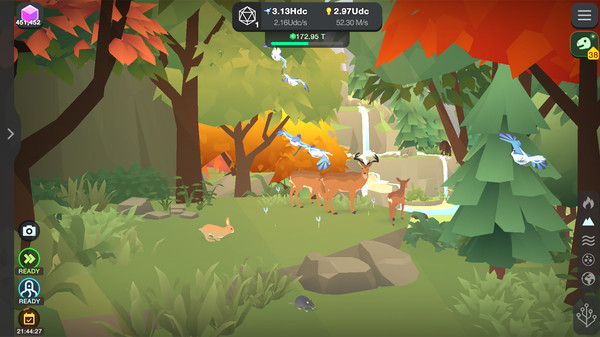 Cell to Singularity is an exciting game that allows players to progress from the dark void that existed some 4.5 billion years ago, through the ages, and into the modern day.
With every tap, the player will earn Entropy (the evolutionary currency needed to evolve life). By spending the said currency, creatures will evolve, technologies will develop, and the world will progress into the modern era! There is certainly a lot of content here on offer (4.5 billion years worth, to be exact!), so you better start playing as soon as possible!
125. Risk: Global Domination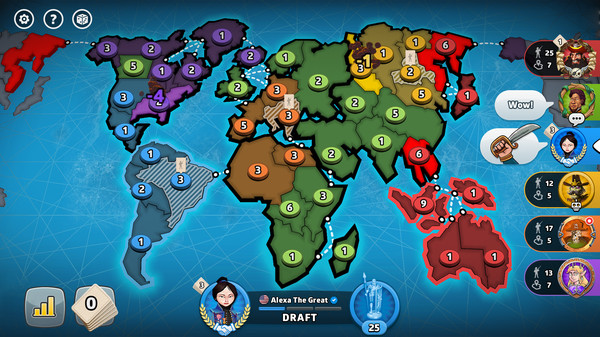 Risk: Global Domination is an online version of the classic strategy board game.
Fight against the axis powers in WWI, survive against a horde of undead zombies, and battle on futuristic sci-fi maps in this massive reimagining of the original Hasbro game!
124. Super Mecha Champions
Through their video games or animation appearances, mechs have always been a popular genre. Super Mecha Champions allows players to control and pilot superpowered mechs in a neo-futuristic city while battling opponents!
Set in a Japanese manga-style city, Super Mecha Champions goes above and beyond to perfect its mechs' movement and visuals, making every hit land with a significant impact. Check out one of the best free PC games based around mechs today!
123. Governor of Poker 3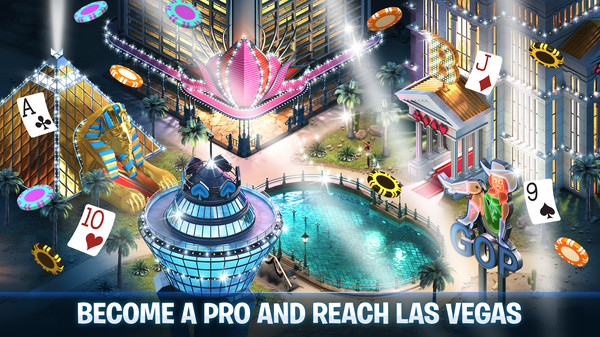 Compete with thousands of other players to see who is the strongest at Texas Hold 'em! Those with poor poker faces can enjoy this online experience playable with either real money or casually!
Players can compete in classic poker games with the opportunity to win real-world money! This game is essentially a gambling game so be careful about how much you spend should you want to try it out!
122. Shop Titans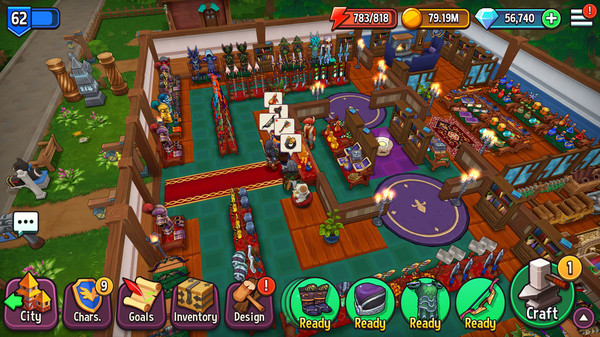 When it comes to shop simulation titles, Shop Titans stands as the best free PC game of them all! The game blends a mix of authentic storeowner realism with fantasy elements to keep things interesting.
As the owner, you must stock your shelves and sell to aspiring heroes! However, it isn't enough to supply their demand; you need to be making a profit! Ensure your customers are satisfied while increasing turnover in this charming simulation game!
121. Action Taimanin
Action Taimanin is a gorgeous hack-and-slash action RPG coming directly from the established Taimanin genre. Tokyo is plagued with demons and it is up to the shinobi to take them out!
Action Taimanin is a tad risqué compared to other games, so bear that in mind before checking this one out. We recommend playing this title with headphones on and the door locked!
120. Fishing Planet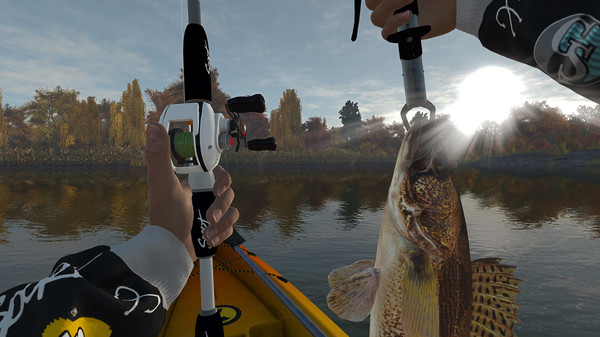 Sometimes, you may not feel like mowing hundreds of enemies with a heavy machine gun, racking your brain to solve a complex puzzle, or grinding for hours to level up your characters. For the times you just want to relax with a casual time sink, Fishing Planet is one of the best free PC games you will find.
Players can choose from various locations, lures, and baits while scouring the depths for the prime catch! Sharpen your fundamental angling skills with the best fishing simulator out there!
119. Super Crate Box
High-score fanatics should rejoice as Super Crate Box seeks to recapture the glory days of games gone by! While video games nowadays are more about the story or the journey, back in the day, the only that mattered was attaining that coveted high score!
Super Crate Box pits players against endless waves of enemies while supplying you with periodical weapon crates to help you on your way. See how long you can survive in this chaotic pixel shooter!
118. Alien Swarm
Alien Swarm is an extermination game that thrusts players into a world teeming with alien lifeforms. You must hunt these hostile enemies alongside the other members of your squad.
Players can unlock different weapons and countless loadout configurations to combat the ever-evolving alien threat by progressing through the game!
117. Heroes & Generals
Taking inspiration from actual areas of Europe during WWII, Heroes and Generals blends a good mix of realism with enjoyable FPS action!
Heroes & Generals is a full-blown war experience where thousands of players fight against each other. The goal of each faction is to capture 15 cities and claim one's glory!
116. Dreadnought
Dreadnought is a futuristic spaceship combat shooter that puts players in the center of exhilarating space battles! Players will traverse various terrains across the solar system, combatting enemies looking to obstruct your forward path.
Luckily, you don't have to go through this alone, as several teammates will accompany you on your journey through the galaxy!
115. Armored Warfare
If you enjoy vehicular combat over the backdrop of a war setting, Armored Warfare. With over 100+ vehicles to choose from, Armored Warfare is one of the premier free-to-play PC games for high-octane tank combat!
With tons of maps to wage war on, including scorching deserts and urban jungles, you must work together with your team to crush any enemies standing in your way!
114. Heavy Metal Machines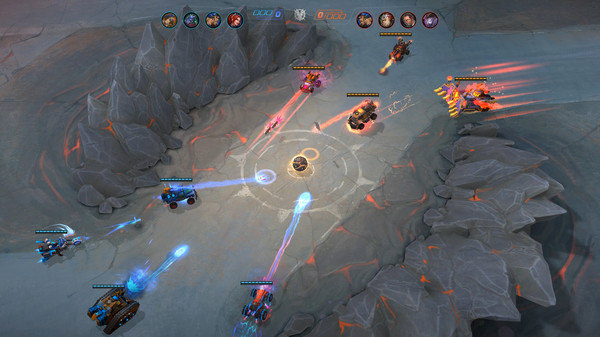 Heavy Metal Machines is a unique 4v4 vehicular combat game unlike any seen before. Each vehicle comes with unique abilities in a similar style to modern-day MOBAs.
After choosing your vehicle, take to the post-apocalyptic arena for intense battles against opponents. Work together with your to emerge victoriously.
113. World of Warplanes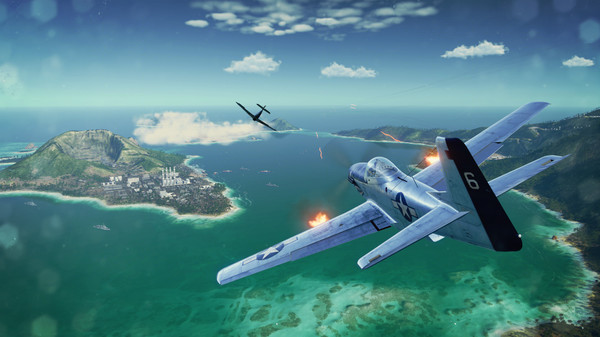 World of Warplane is an aerial combat MMO action game set in the golden age of military aviation. This is one of the best free PC games for realistic aerial-based combat.
Players will engage in intense 12v12 battles relying on their teammates and the reaction time of their fast trigger finger!
112. ArcheAge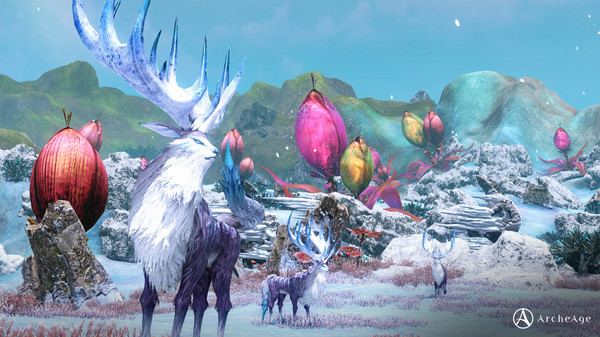 ArcheAge is a vast open-world MMORPG that delivers players one of the best fantasy sandbox experiences on the market.
Journey through a vibrant world of dragons, sea serpents, and tree monsters as you explore every inch of this world teeming with life!
111. Deceit
Deceit is a multiplayer first-person shooter with a similar design to Among Us and other "Mafia" style games. Players will awake in unknown surroundings before being informed a third of their group is infected and must be avoided.
Innocent players must make their way through three zones and escape through a safety hatch while the infected attempt to pick them off one by one. Deceit is all about instinct and deception, as innocent players must work together to gather resources and make their way to the exit. However, there is no telling who is telling the truth and who is nothing but a liar.
110. Crossout
Crossout is an action title set in a post-apocalyptic Universe. Players will construct their demolition vehicle from dozens of interchangeable parts before taking it to the arena for fast-paced, chaotic action!
Fans of the popular feature Mad Max will draw parallels to Crossout. The game's sandbox setting makes for an excellent baron battlefield! The game is currently in open beta, so expect more content and plenty of quality of life changes!
109. CRSED: F.O.A.D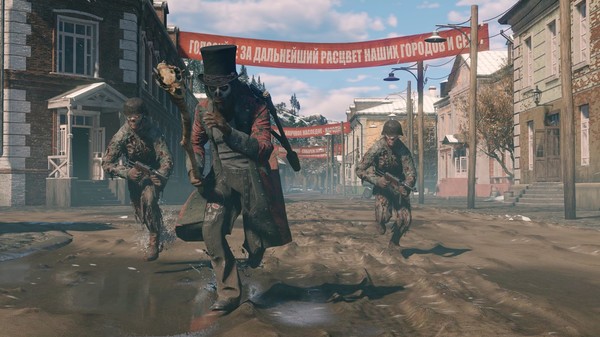 Despite having a relatively confusing name, F.O.A.D is a brutal last-man-standing shooter with realistic weaponry and supernatural powers!
F.O.A.D encourages the use of different abilities to construct one's unique play style. Those who enjoy a run and gun style are just as catered for as those who prefer stealth-based combat. The superpowered abilities add an even deeper layer to the game's already diverse gameplay.
108. Star Conflict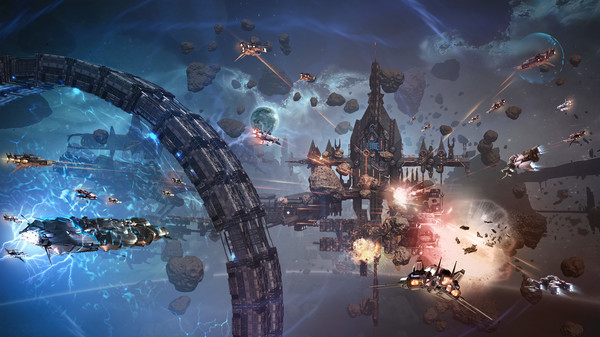 Star Conflict is a space simulation game that puts players in the role of an elite pilot amid an interplanetary skirmish! Furthermore, the game provides a lot of content for both PVE and PVP fans!
There are dozens of quests, ships, and locations where players can battle it out in many game modes! Star Conflict is one of the best free PC games around when it comes to space warfare.
107. No More Room in Hell
A Left 4 Dead-style zombie action game, No More Room in Hell, is a tribute to the highly acclaimed film series Dawn of the Dead.
In this cooperative first-person survival horror, players must battle against hordes of zombies while searching for uninfected survivors!
106. Deltarune Chapter 1&2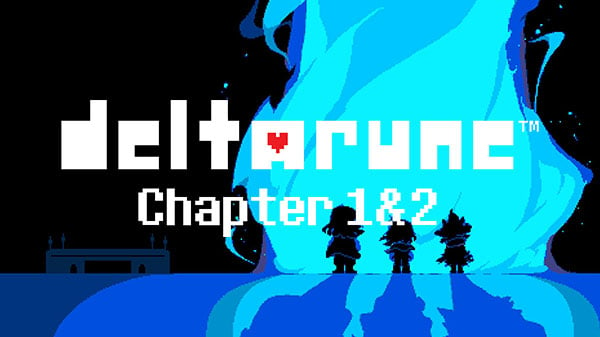 While Deltarune will undoubtedly be a breakout success once the entire game is released, we'll place the first chapter slightly lower on the list because it is more of a teaser for what's to come.
Undertale captured the hearts of fans worldwide with its charming art style (taking inspiration from Earthbound), unique gameplay, and breathtaking narrative. For those unaware, the number of enemies you choose to defeat or spare in combat will directly impact the final ending you receive. With the amount of praise Undertale has received already, it is needless to say that Deltarune will become just as successful. The first chapter is available for free and is an excellent taste of what is to come!
105. Quake Champions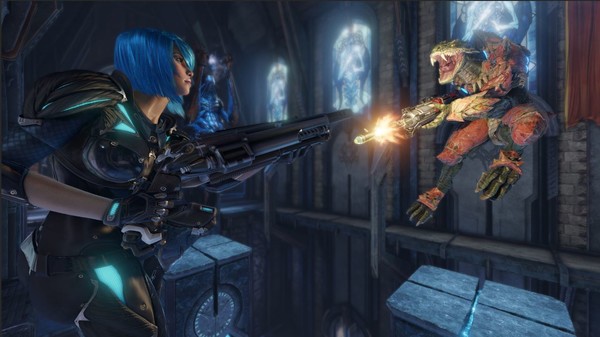 Quake is a cult classic, and Quake Champions seeks to recapture the magic of the original title from 20 years ago. This game is a fast-paced arena shooter utilizing modern elements attributed to these kinds of games nowadays.
Each Champion possesses unique abilities that players can master, adding to the overall longevity of the title. Quake is one of the leading originators of the multiplayer shooter genre, and those looking to experience said uniqueness in a modern-day setting need to look no further than Quake Champions!
104. Marie's Room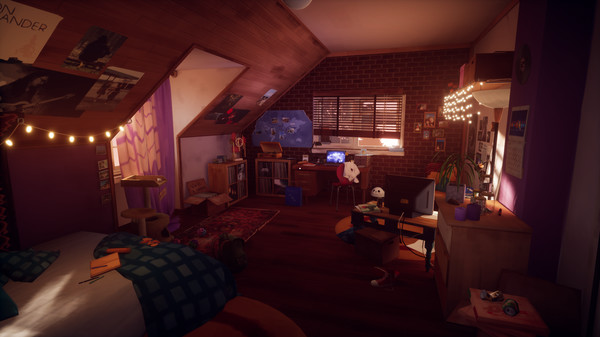 Marie's Room is a short but sweet explorative game about two classmates. You play as Kelsey remembering your friend Mari's room as it was twenty years ago. However, something about your memories feels off. What exactly happened to Marie?
As you search for Maries's journal, picking up other items you once knew, memories will come flooding back about your childhood experiences shared with Marie in this room. Late-night talks about boys, eating pizza, and trying on sparkly shoes will all be remembered. As you progress through the game, you will discover the ghastly reason why these two are no longer in contact. Truly, Marie's Room is one of the best free PC games for lovers of short story narratives.
103. Z1 Battle Royale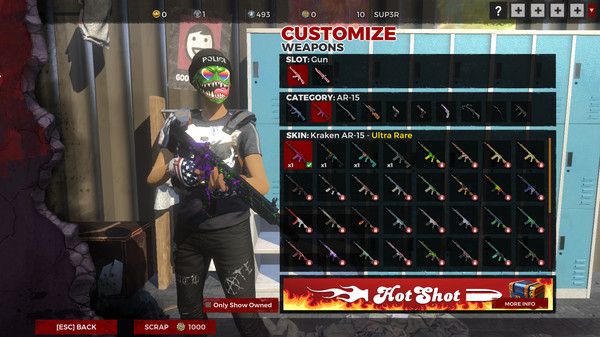 H1Z1 was a massively successful title, and Z1BR continues the high-quality action that made the original title so much fun!
Z1 Battle Royale is a fast-paced battle royale shooter where players must gather weapons, vehicles, and other items with the goal of being the last man standing!
102. PES 2020 Lite
PES is a household name when it comes to football or soccer titles, and PES 2020 Lite is one of the best free PC games for those on a budget.
The Lite version of the original game contains a limited number of clubs and some game modes will be unavailable to players. However, those looking for a free alternative to one of the biggest football game franchises should check out PES 2020 Lite.
101. Town of Salem
Town of Salem is Among Us on a budget! Those not wanting to shell out for a "whodunnit" game style look no further than Town of Salem, which had perfected the "mafia" genre of gaming before Among Us came along!
The game is entirely free when played in browser, so join up with some friends and prepare your best poker faces as you figure out who is causing all these murders!
100. Forza Motaorsport 6 Apex
Forza Motorsport 6 is one of the best free PC games out there for racing fans. For realistic high-speed competition, Forza is a leading name in the racing world.
Players will choose from a selection of cars based on different attributes before engaging in races against AI or other players from across the globe. Furthermore, there are plenty of opportunities to customize one's car with various designs!
99. Trove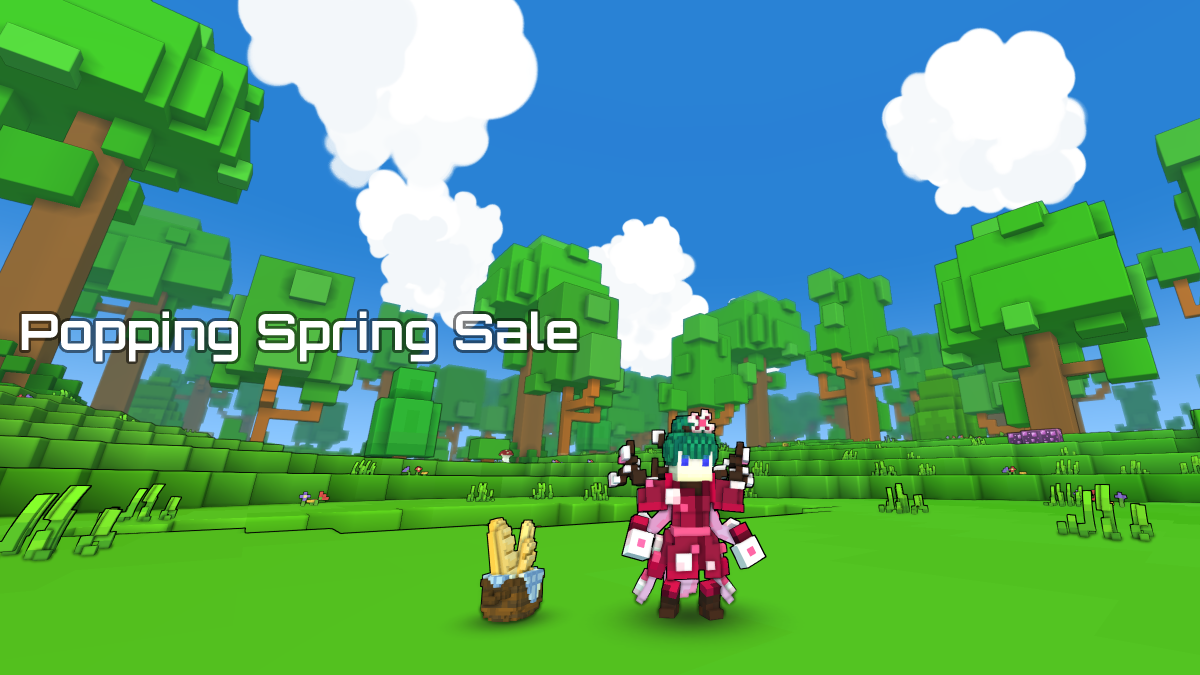 Trove is a pixelized MMO action game where you and many friends can team up to scour incredible dungeons and take on vicious enemies!
There are tons of classes to choose from in this game from traditional RPG roles like Knight and Gunslinger but more quirky styles like Ice Sage, Dracolyte, and Pirate-with-a-parrot! Trove doesn't take itself too seriously, making for highly engaging fun!
98. Xonotic
Xonotic is an arena-style first-person shooter similar to games like Quake. With fluid movement and various weapons to choose from, this is one of the best free PC games to get your heart racing!
Moreover, plenty of maps and game modes keep the PVP interesting for long-term players. Thanks to the integrated player statistics system, you can track your progress and see how you stack up to your opponents!
97. Dungeon Fighter Online
Dungeon Fighter Online is a classic beat-em-up 2D sidescroller! However, what sets DFO apart from others of its kind is the unique storyline and exciting RPG elements! Players can choose from 14 diverse classes, each with their own abilities and play styles!
Fans of retro action games like Golden Axe, Double Dragon, or TMNT IV Turtles in Time will get a kick (and a punch, most likely) out of this fresh take on the genre!
96. Battle for Wesnoth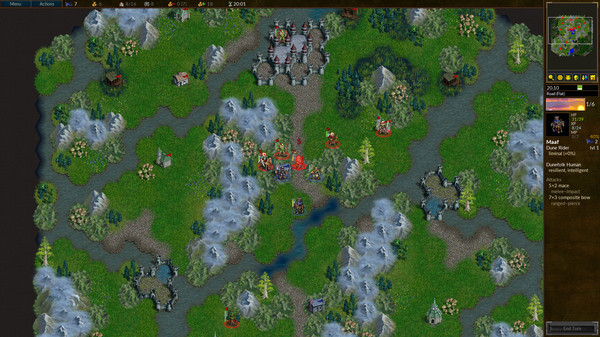 Battle for Wesnoth is a turn-based strategy game based in a fantasy realm. Players must battle enemies while ensuring their own kingdom remains safe from invasion.
Battle for Wesnoth's community is a testament to the game's longevity as player-made campaigns, maps, and factions all breathe new life into the game long after the base story is completed! The developers not only acknowledge their brainy player base but encourage their creativity! Wesnoth features a built-in map editor, a highly moddable engine, and intuitive scripting language to ensure that anyone can try their hand at making a fun experience!
95. Closers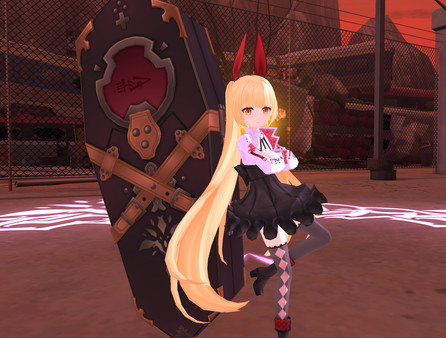 Closers is an anime-style RPG brimming with fast-paced and reactive action! The game features spectacular battles all over the backdrop of a thrilling storyline.
Players will choose their "Closer" before heading out into battle with friends or by themselves. Each character has unique abilities that you must master to protect from the invasion of terrifying monsters from another dimension! The gameplay here feels very similar to combo-based beat-em-ups of the past like Bayonetta and Devil May DCry. However, the hordes of enemies that will attack sometimes make the game feel more similar to Dynasty Warriors! In closing, Closers is one of the best free PC games for high-octane anime action!
94. Find Love or Die Trying
Find Love or Die Trying is an anime visual novel dating simulator. However, unlike other traditional dating sims of the past, ending up single here results in death!
Players will have seven days to woo the lady of their choice or suffer the consequences. Several unique love interests are available, including a daredevil athlete, a charming scientist, and an eccentric gamer. Regardless of who you choose, make sure you choose someone!
93. Tanki Online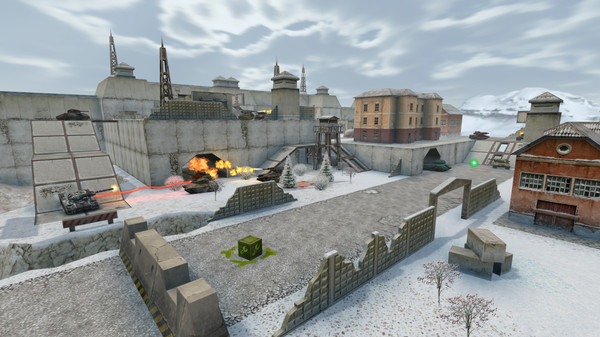 Tanki Online is an MMO shooter with real-time PVP battles where players will operate and fend off a wide variety of tanks!
Customize your futuristic tank by combining different turrets, hulls, augments, and protective modules! The game itself is fast-paced with quick respawn timers, ensuring that all players can have chaotic tank-based fun!
92. Last Cloudia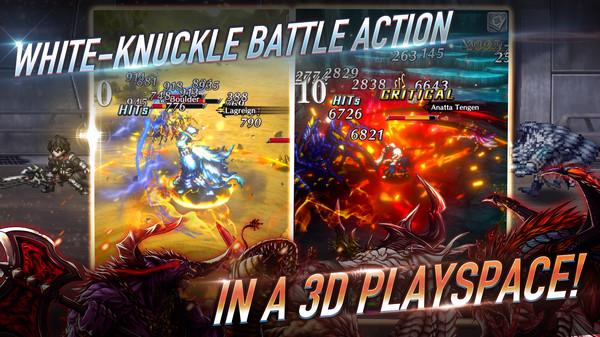 Last Cloudia is an anime-style gacha game that features beautiful pixel art combined with jaw-dropping character portraits.
The game has been out for some time but still receives regular updates, including new game modes, balance patches, and new characters. If you are a fan of anime pixel art, Last Cloudia is one of the best free PC games you will encounter!
91. Doom
Memes have been circulating the internet over the past few years, trying to see what various forms of technology can support Doom. We have likely witnessed the pinnacle of this meme as some genius soul managed to play Doom on a pregnancy test!
Needless to say, if it's possible to play Doom on a pregnancy test, it shouldn't be too hard to find a free copy somewhere on the internet to play on your PC! Doom is as classic as first-person-shooters get and is a game all hardcore gamers should check off their bucket list!
90. Enlisted
Enlisted is an MMO squad-based shooter for both PC and console. Players will take on the role of an infantry squad leader, tank crew, or aircraft pilot during World War II!
Embrace your inner soldier as you play through a gripping campaign or team up with strangers for exhilarating PVP experiences!
89. Fallout Shelter
Fallout Shelter puts players in control of an underground vault. You must keep your dwellers happy while protecting them from the horrors of the wasteland outside.
Fallout meets Sims is an excellent way to describe this title. Players must interact with the daily lives of their dwellers. Learn what makes them happy, find them a good job, and provide them with weapons to improve their abilities. Get building as you transform 2000 feet of bedrock into modern-day rooms for your post-apocalyptic population!
88. Elsword
Elsword is an exciting, sidescrolling ARPG. Create your own hero before embarking on multiplayer adventures with people worldwide!
Elsword boasts gorgeous manga visuals, animated cinematics, and 14 of the coolest designed characters you'll ever come across! When it comes to stylized anime games, Elsword is one of the best free PC games on the market!
87. Pinball FX3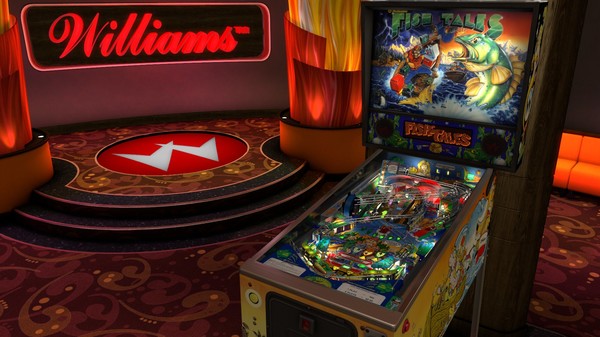 Before the advent of free downloadable games, we kids had to rely on the in-built games that came with our PC. You would have the basics; Solitaire, Minesweeper, Tetris (if you were lucky). However, Windows 95 provided us with hours of content thanks to the 3D Space Cadet Pinball game! Indeed, we all have fond memories of playing this game on our old PC setup! Now, you can relive those glory days with a reimagined and far more polished pinball game!
You no longer have to sit alone at your computer to play pinball! FX3 has multiplayer matchups, user-generated tournaments, and leagues to create endless opportunities for chaotic pinball competition!
86. Scavengers
Scavengers combines a unique mix of thrilling class-based shooter action with sandbox-style PVE strategy. Work together in teams of three to fight for survival against enemy opponents.
Each class in Scavengers has unique abilities, weapons, and play styles. It is up to you and your comrades to decide how best to form your party before entering the field of battle!
85. Bless Unleashed
Bless Unleased is an open-world game best enjoyed with friends or the many active players on your server. Join a community and explore a massive and exciting world teeming with life or venture out alone to test the limits of your power.
Bless Unleashed has a choice-based system where the actions you take as a player will directly impact the story's outcome. It is up to you how your legacy will be remembered!
84. NeverWinter
If you enjoy Dungeons & Dragons but want a more stylized version of the game relying less on imagination, NeverWinter should scratch that itch!
Inspired directly from the Dungeons & Dragons Forgotten Realms Campaign, never before has an action MMORPG captured what makes D&D so unique!
83. Lord of the Rings Online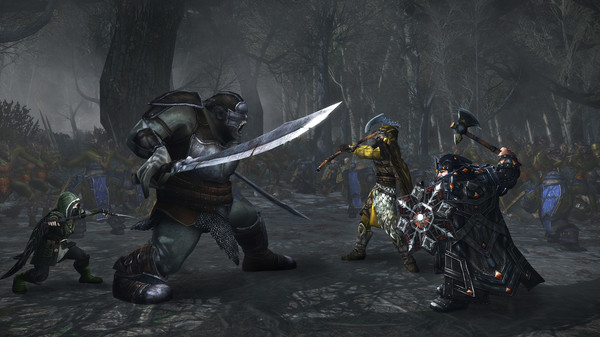 Movie tie-in games usually offer lackluster experiences meant to engage only die-hard fans. However, LotR Online is less of a cash grab and more of a love letter to LotR the world over!
Join the world's greatest fellowship of players as you team up to explore Middle-earth. With seven races, eleven classes, seven vocations, and thousands of skills to learn, there is never a dull moment in this MMORPG!
82. Dwarf Fortress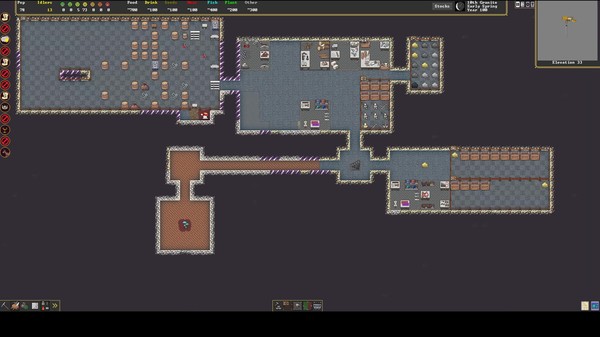 Dwarf Fortress is one of the best free PC games ever to flesh out an entirely simulated world. Forget generating geometry or item locations; Dwarf Fortress creates an entire world of civilizations, personalities, creatures, and cultures!
Players must build a fortress and try to help their dwarves survive. Several threats seek to hamper your progress from starvation, dragon attacks, and even suffering from madness! Enjoy hours of content as you explore every corner of this incredible Universe!
81. Crusader Kings II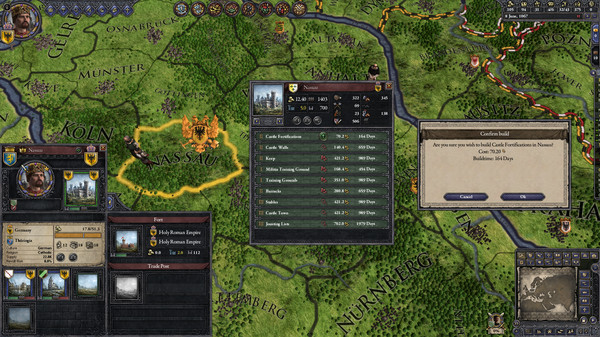 Crusader Kings II drops players at a random point in time between 1066 and 1337 and allows them to play until 1453. During this time, you must pick a Christian lord and ensure his dynasty survives as you play a succession of the said ruler's descendants through the ages!
Players must expand their domain, unravel mutinous plots of your courtiers, each with their own agenda, and defend against incoming enemies! Relive the Middle ages with Crusader Kings in one of the best free PC games depicting historically accurate warfare!
80. NosTale
NosTale is a fantasy MMORPG that takes players on an adventure through a mysterious world. Whether you enjoy playing as a swordsman, archer, or mage, there is a path for everyone to walk in this game!
While most traditional MMORPG elements are present in this game, several unique features help NosTale stand out. For example, NosTale allows players to tame, train, and battle using wild animals that spawn about the overworld! Join the active community now and get questing!
79. Unbeatable [white label]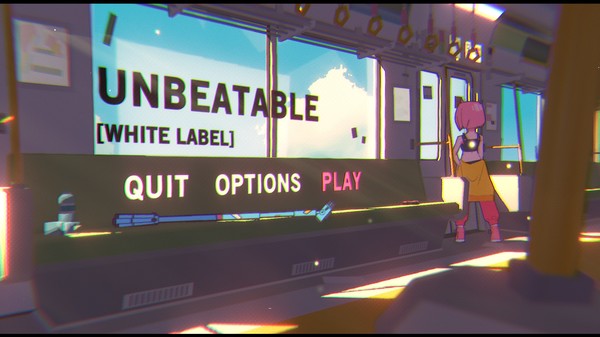 Unbeatable [white label] is a short preview of D-CELL GAMES' upcoming debut rhythm adventure game. This title features an incredibly unique combat system that combines a gorgeous anime aesthetic with rhythm-based beatmaps!
Players must battle against enemies in time to the beat while journeying through a beautiful story! Rhythm fans will fall in love with this narrative-driven action title!
78. Albion Online
When it comes to sandbox MMORPGs, Albion Online is one of the best free PC games featuring fantasy player-driven content. The game is set in an open medieval fantasy world where nearly every item is player-crafted. This includes armor, weapons, and tools, all of which are purchased directly from in-game merchants!
Something atypical for the MMORPG genre occurs in Albion Online. The game features a classless system in which the gear one wears determines their role. If you enjoy playing as a tank, ensure to pick up some heavy armor! If you prefer playing as a DPS, you'll want the most powerful weapon on the server! There is a lot of freedom in Albion Online, and we recommend trying it out for a unique MMO experience.
77. Crab Game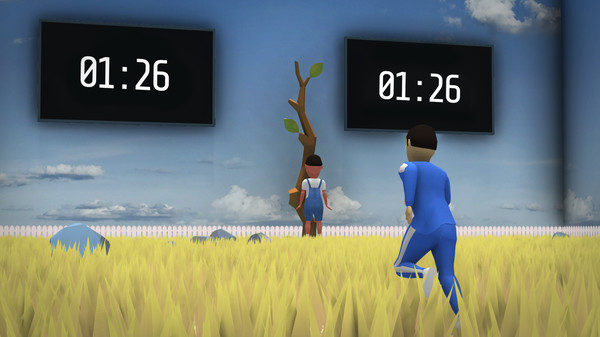 Squid Game took the world by storm. Not only did people love the show, but many (like Mr. Beast) decided to recreate their own Squid Game tournament in real life! Those unable to participate in these real-world events should worry no longer, as Crab Game is here to satisfy your need for last-man-standing competition!
For those yet to watch Squid Game, Crab Game follows a similar premise. You will play through several multiplayer minigames based on games from your childhood. Those who fail will be eliminated from the tournament until one player is left standing. For those who loved Squid Game, this is one of the best free PC games to recapture it.
76. Bleach Brave Souls
Anime is only growing more in popularity, and none are more historical than the big three of Naruto, One Piece, and Bleach. After the anime stopped, Bleach fell out of relevancy despite the manga finishing up the main storyline. However, it was recently announced that Bleach would be returning for one final season in October 2022. Because of this, there is no better time to reignite that flame of Bleach passion and no better game to do it with than Brave Souls!
Bleach Brave Souls is a gacha game where you can collect your favorite Bleach characters, power them up, and take them out into combat against hollows and other Shinigami!
75. Projekt Kat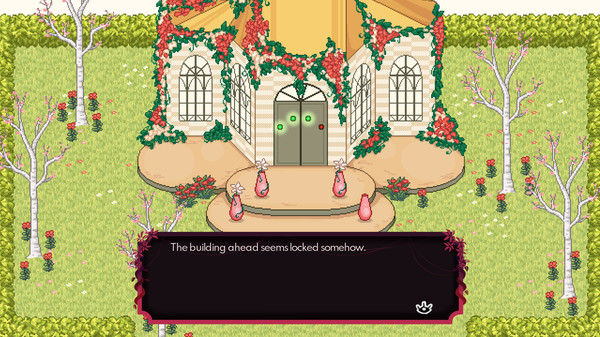 Projekt Kat is a short, unconventional horror game that utilizes visual novel and puzzle-solving elements. This is a 45-minute introduction to the currently in development "Project Lily" created by Leef 6010 studios.
Despite being short, the game is very layered with multiple endings (akin to other visual novels) that warrant multiple playthroughs for you to immerse yourself in the world fully!
74. TheDawn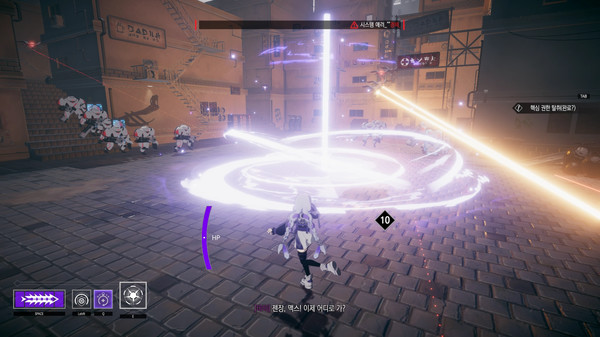 TheDawn is a third-person action shooter that combines classic tropes of the genre with innovative time-stopping mechanics. You play as Maya, a psychic with the ability to manipulate time. There are many fun ways to toy with your opponents before taking them out, be it speeding up or freezing enemies!
Set in a futuristic "robocalyptic" Korea, the country has become overrun with artificial intelligence. Maya must journey to the center of the capital to banish the forces of evil and reclaim her country's former glory!
73. Grand Fantasia
Grand Fantasia is a fantasy anime-style MMORPG with too much content on offer! Here is a short list of some of the things you can do while playing Grand Fantasia:
Character and sprite customization
A branching class system
Sprite crafting
Mount Collecting
PVP
Team-based battlefields
Challenging dungeons
Fighting region and world bosses
Collecting player statues
Bidding at the in-game auction house,
Building relationships thanks to the player romance system,
Joining a guild
Questing (solo, party, and guild) is action-heavy and more relaxed.
Suffice it to say that there is never a dull moment in Grand Fantasia!
72. Super Auto Pets
Super Auto Pets is a relatively new game that took the world by storm with its simple concept but tactical design! This game is an auto battler in which you will create a team of adorable farmyard animals before taking them into battle against opponents.
This game claims that it is one of the most "chill" auto battlers around, but things can get pretty strategic when playing with friends in a competitive setting! The most fun Super Auto Pets offers is getting together with a bunch of friends and debating endlessly whether or not to pick up a chicken or a turtle!
71. Disgaea RPG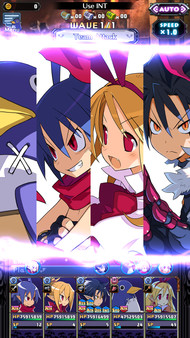 Disgaea is a long-running and popular franchise with multiple games in the series. This RPG takes players on an adventure through the Netherworld as they try to raise the strongest Overlord.
By collecting units, you can assemble teams to engage in thrilling turn-based combat while progressing through the gripping storyline! Fans of Disgaea as a franchise can think of this title as "Disgaea All-Stars!" Nearly every fan-favorite character will return for this adventure, and, using premium or farmable currency, you can collect them all! Disgaea RPG incorporated several modern quality of life features designed to make the game as accessible as possible. For instance, auto-combat is abundant in this game, reducing the repetitiveness of replaying stages to gather new items. For fans of the Disgaea Universe, Disgaea RPG is one of the best free PC games in the series!
70. Dungeon Defenders II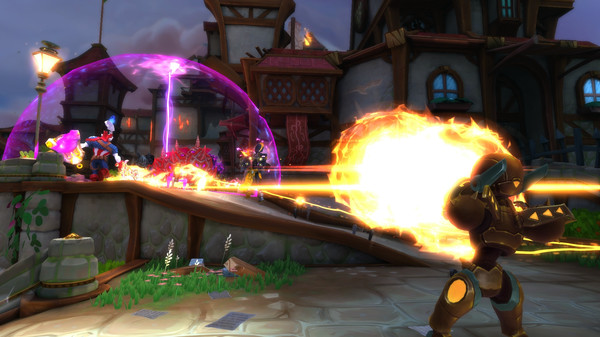 Dungeon Defenders II is one of the best free PC games for the tower defense genre fans. The kingdom of Etheria is under attack, and you must gather worthy warriors to burn, freeze, and disintegrate your enemies. Several classes are available for your units in Dungeon Defenders II, from wizards, assassins, and even robots!
Dungeon Defenders II has a charming art style and expands upon everything the original get set out to do. With more classes, more maps, and more quality of life features, this game is the quintessential Dungeon Defenders experience!
69. Conqueror's Blade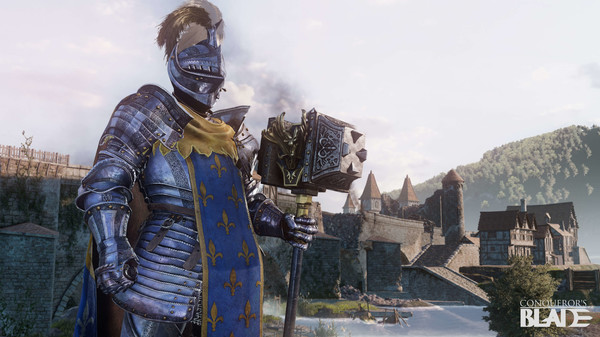 Conqueror's Blase is a tactical MMO in which you must both siege enemy strongholds and defend your own from incoming attacks. Coordinate with your team to attack or protect fortresses using trebuchets, mortars, and foot soldiers!
Conqueror's Blade encourages working together with teams of up to fifteen other players. Together with your soldiers, march forward to take on whatever PVE or PVP threat stands in your way!
68. Rogue Company
With 20+ million worldwide players, it is needless to say, Rogue Company is one of the best free PC games on the platform! Rogue Company is a third-person tactical shooter where teams of four or six engage enemies in action or objective-based combat.
Control locations in King of the Hill, plant and defuse bombs in Demolition, and fight for survival in Strikeout! Whatever your poison, Rogue Company has a game mode for you!
67. DC Universe Online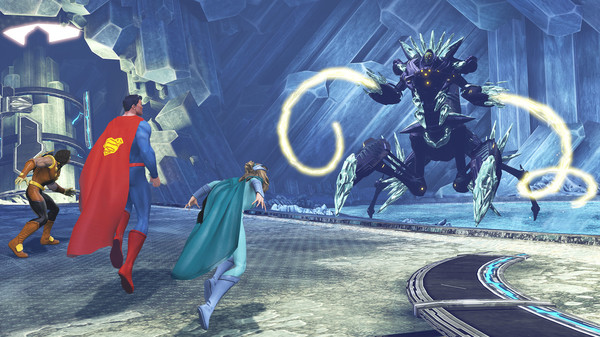 DC has fallen out of the spotlight in recent memory due to the overwhelming popularity of the Marvel Cinematic Universe. However, taking one look at the new Batman movie starring Robert Pattinson is all the evidence you need to see the potential of the extraordinary DC franchise.
DC Universe Online allows players to become one of a new breed of heroes or villains. After deciding one's path, you will be let loose into the world of DC before taking on opponents such as Batman, The Joker, and Lex Luthor!
66. IdleON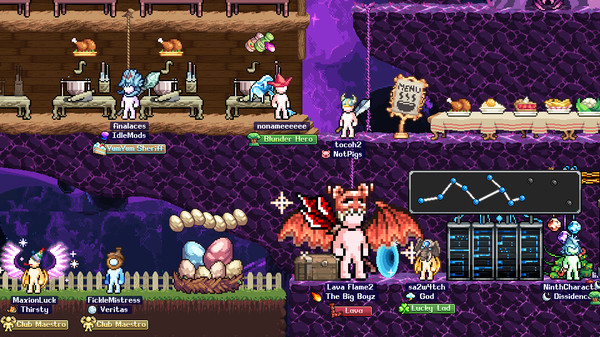 MMOs become increasingly difficult to play as you grow older. As responsibilities pile up, be it work or school, it becomes impossible to dedicate the hundreds of hours necessary to progress in a traditional MMORPG. IdleOn caters to the busy adult as you can create multiple characters in this game that will continue to do their jobs even while you're offline!
There are several different gameplay loops in IdleOn, with each character dedicating themselves to performing specific actions. Your Warrior can mine for ore, allowing your Archer to create a powerful staff for your Mage to take on the World Boss! There is never a dull moment in IdleOn, and it is one of the best free PC games for those with a busy schedule!
65. Honkai Impact 3rd
Honkai Impact is a cell-shaded, anime-style action gacha game developed by the same team behind Genshin Impact. Players will experience epic battles with infinite combos as they battle their way through the futuristic civilization of Honkai!
Fans of combo-string games like Devil May Cry and Bayonetta will feel right at home playing Honkai Impact 3rd. The game encourages you to try out various characters and abilities to create the optimal combo for dealing damage! Furthermore, the game consists of several adorable anime girls, which you can summon using premium currency! When it comes to action titles with an anime flare, Honkai Impact 3rd is one of the best free PC games you will find!
64. Realm of the Mad God Exalt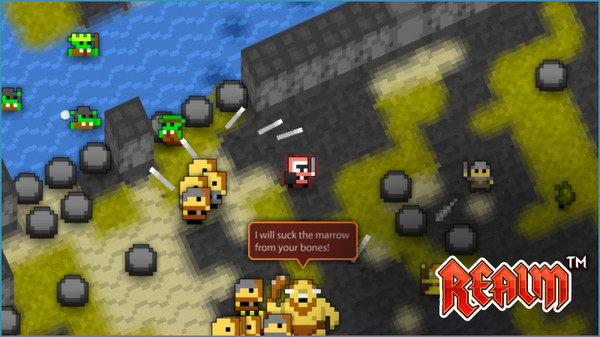 Realm of the Mad God Exalt is a Bullet Hell MMO where players must team up with dozens of teammates and fight their way through 8-bit realms to defeat the villainous mad god! Bullet Hell games are already chaotic enough when playing solo, but when you add upwards of 12 other players into the mix, fun is sure to be had by all!
Realm of the Mad God Exalt encourages team play by sharing experience points across all members of your party. There are eighteen unique character classes, incentivizing you and your team to construct a well-balanced squad to combat various situations. Additionally, there are options to turn on permadeath, adding even more stress to this tense game!
63. VRChat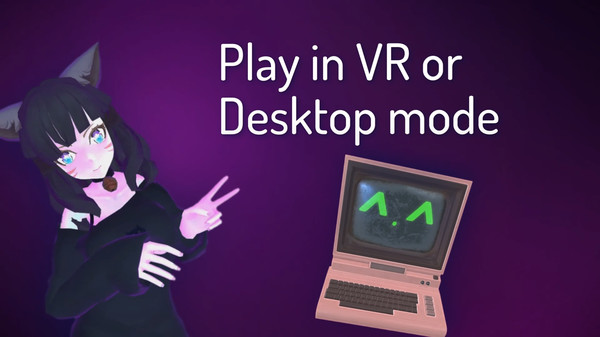 VRChat is less of a game and more of a gathering spot for internet thespians! While using VR goggles, you can wander around various locations, interact with real people, build relationships or make new friends!
There is no end goal when playing VRChat. There is no final boss, enemies to defeat, or princess to be saved. The game is about meeting people from across the world you may have otherwise never interacted with in your life! Join Karaoke nights, stand-up comedy performances, speed dating events, and more, all while under the guise of your favorite internet meme!
62. March of Empires
March of Empires is a settlement-style game. You will enter a medieval war where you must fortify your castle, forge an army, and battle it out for world domination!
March of Empires is a tactical game where players must dispatch armies, construct various buildings, and conquer neighboring territories while defending their throne!
61. World of Warships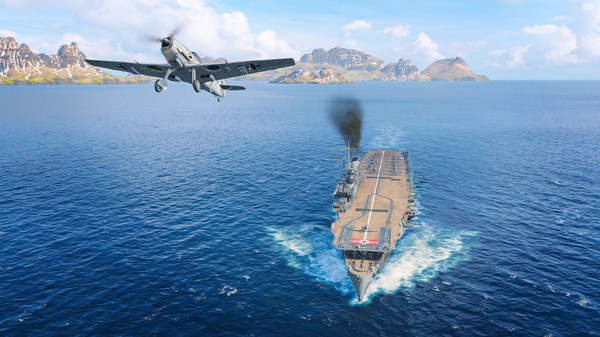 World of Warships immerses players in exciting naval combat. By assembling a mighty armada of ships, you can venture out onto the open waters searching for enemies to take down! Whether you enjoy manning the helm of a tactical destroyer or a gigantic battleship, there are plenty of options to choose from!
Furthermore, World of Warships allows for many customization options for one's ship! Additionally, you can join up with friends worldwide and lay waste to your opponents as a team!
60. I Wanna Be the Guy
I Wanna Be the Guy is a freeware platform game where you must make your way through various levels, avoid obstacles, and defeat bosses. While this may sound similar to other platformers you have played before, I Wanna Be the Guy has gone down in history as the most brutally difficult platformer ever created!
Despite only being able to move left and right, jump, and shoot, IWBTG will test your platforming skill from the very first level! Most of the landscape is designed to kill the player without warning, meaning a lot of trial and error will come into play for first-time players. However, those who finally manage to topple this menace of a game will enter the esteemed pantheon of people with enough time on their hands to dedicate their lives to beat it!
59. Star Trek Online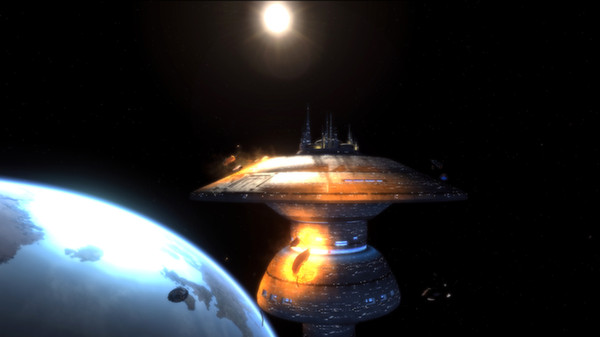 Have you ever wanted to explore the Star Trek Universe on a never before seen scale? Star Trek Online not only allows you to journey through the many mystical planets found in the original series but do so alongside some of your favorite characters!
Like most MMORPGs, you will need to explore strange new worlds and seek out new life and new civilizations before boldly going where no one has gone before! Customize your captain before taking your crew through over 160 episodes spanning multiple story arcs! When it comes to overall scale, Star Trek Online is one of the best free PC games out there!
58. Phantasy Star Online 2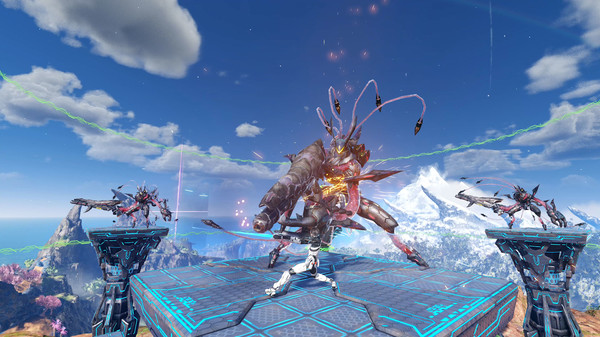 When it comes to anime MMORPGs, PSO2 stands at the top of the pack. Initially developed by SEGA for Japanese audiences, it would take a long time for PSO2 to make its way over to the West. Luckily outcry from fans wanting to play the title convinced the developers that there was a market for their game.
Now, PSO2 is one of the largest active MMORPGs ever! The game has recently been updated with the latest New Genesis chapter, adding even more content to the already dense base game. Explore the vast open world of this classic MMORPG with friends as you rise to take on any enemies that stand in your way!
57. PUBG: Battlegrounds
PUBG is a battle royale where you will land in strategic locations, gather loot, and attempt to remain the last man standing. While the game used to come at a price, PUBG is now officially free-to-play!
PUBG has always been a favorite game of PC gamers and streamers alike, thanks to the community engagement and teamwork strategies the game encourages. Because of this, PUBG just had to appear on a list of the best free PC games!
56. OSU!
OSU! is a rhythm game in which you use your keyboard and mouse (or tablet) to click on small circles to the beat of a song. Sounds simple enough, right? However, veterans of the game will tell you how crazy some of these "beatmaps" can become.
Heavily influenced by anime and anime culture, OSU! is best enjoyed by otaku who love to jam out to their favorite anime songs! OSU! has connections with the famous Japanese drumming game "Taiko no Tatsujin," which is available as a separate mode in the OSU! client. The game is easy to pick up but insanely difficult to master with the best of the best competing for full combos under various difficulty mods! If you think you have what it takes to climb the steep ranked ladder, warm up those fingers and get clicking!
55. Yu-Gi-Oh! Master Duel
Yu-Gi-Oh! Duel Links reinvented the digital Yu-Gi-Oh! space and, now, Master Duel looks to be taking things even further! While Duel Links was great during its time, Master Duel far surpasses the number of collectible cards available to all players.
If you enjoy Yu-Gi-Oh!, Master Duel is one of the best free PC games you will find to scratch your duelist itch! The game is entirely free-to-play, with monetization available for those looking to spend money on card packs. Furthermore, the game is playable both through the PC client and mobile devices, meaning it's easy to jump into a duel from wherever you are!
54. Granblue Fantasy
Having recently celebrated its eighth anniversary, Granblue Fantasy is the grandfather of anime-style gacha games. Granblue Fantasy is a fantasy RPG game in which you will embark on quests with your summoned characters, gather resources, power up your units, and do the same thing again!
Playable entirely in-browser, Granblue Fantasy is easy to jump into for a quick quest or a long and dedicated grind! The IP itself is so popular that, recently, Granblue Fantasy has expanded into other genres, including animated works and fighting games! Despite what you may think, it is never too late to get into Granblue Fantasy, and the developers have streamlined the gameplay progression to help all newcomers ease into the game. Eight years of content simply means that there are eight years of guides to check out that will help you on your way!
53. The Awesome Adventures of Captain Spirit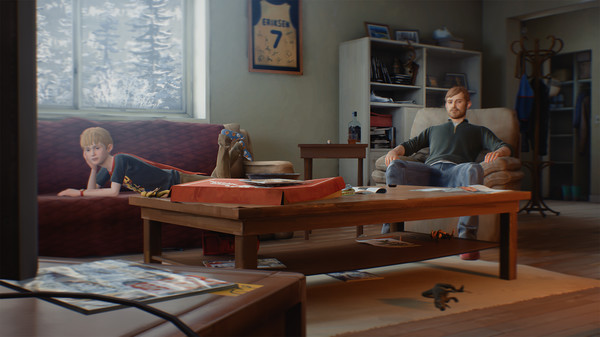 Set in the Life is Strange Universe, Chris is an imaginative child who chooses to escape reality by adopting an alter ego, Captain Spirit. Once under the guise of this superhero, Chris sets off on fantastical adventures. The Awesome Adventures of Captain Spirit is a charming narrative that seeks to encourage the inner child lying dormant within all of us.
Nowadays, many of us may have lost contact with the sense of whimsy we experienced as a child. It can be easy to become bogged down in adult responsibilities leaving no time to "play." The Awesome Adventures of Captain Spirit reignites that dying flame and reminds us that it's okay to be a little childish sometimes!
52. Valkyrie Connect
Valkyrie Connect is a fantasy RPG anime-style game set in a world of Norse mythology. Collectible heroes are all inspired by real-world Norse gods, while other characters range from elves, dwarves, Jotun, and more! Heroes can be leveled up and equipped with unique gear to gain extra abilities before taking on some enemies!
The game has plenty of content to keep you occupied, including PVE raids of up to 20 players, co-op connect battles against giant bosses, a thoroughly exciting storyline to progress through, and a tactical PVP arena!
51. Aura Kingdom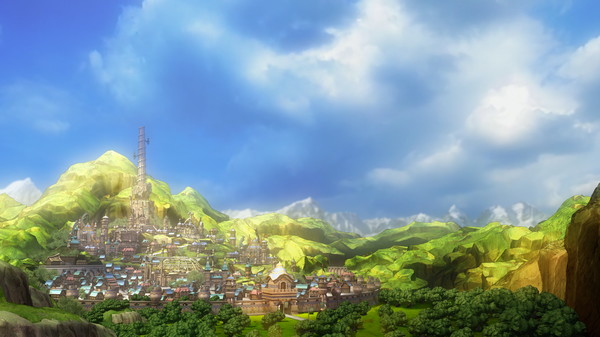 Aura Kingdom is a free-to-play anime-style MMORPG. The game focuses heavily on PVE content and encourages players to explore its vast world. Additionally, the story of Aura Kingdom is just as compelling. Aura Kingdom empowers players as Envoys of Gaia, allowing you to choose from 15 different classes while journeying on your quest.
Aura Kingdom boasts fast-paced and dynamic combat, exciting storylines, massive degrees of customization for one's character, and a huge world to explore. Fans of traditional open-world anime games will feel right at home in the land of Azuria.
50. Aura Kingdom 2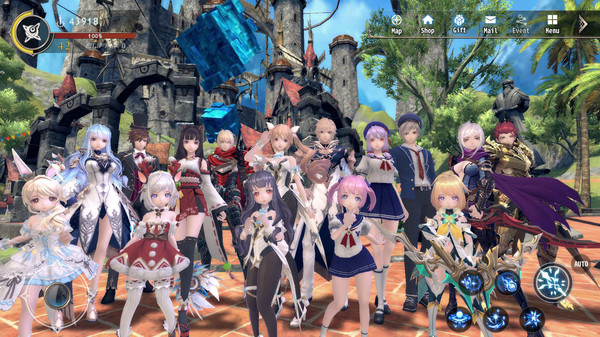 As you'd expect with any sequel, Aura Kingdom 2 expands on the solid foundation built by its predecessor. Aura Kingdom 2 is a fantasy MMORPG. Stroll down the beautifully animated streets of the Medieval Times before setting out on unforgettable adventures in this anime-style RPG.
Aura Kingdom 2 allows for the use of real-world money to roll in the in-game gacha. This is the main method for acquiring new characters, but the base game is relatively free-to-play friendly.
49. Onmyoji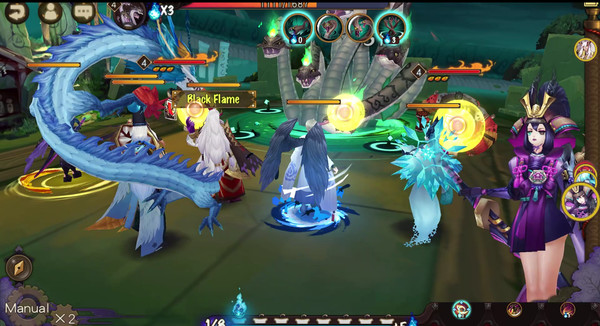 Onmyoji is a turn-based fantasy strategy game that features PVE and PVP combat. The game revolves around "Shikigami." Shikigami are powerful ghost-like creatures from Japanese folklore. Traditionally, these beings come in various forms. However, in Onmyouji, they appear as humanoid males and females.
You can power up your Shikigami and put them in a team to take on deadly demons in combat by playing through the game. Acquiring a new Shikigami is done through the in-game gacha, meaning you can spend real money in this freemium game should you want to. Furthermore, each Shikigami is inspired by real-life Japanese folklore. The PC client has crossplay with the English mobile version meaning lots of opponents can be found for PVP fans! Journey through the Heian period of Japanese history in a land where humans and demons co-exist.
48. Helltaker
When it comes to hidden gems, none are more deserving of the title than Helltaker. Helltaker is a relatively short game involving anime-style waifus and interesting gameplay mechanics. However, both the writing and art style for female love interests has captured fans' hearts from across the globe!
Designed in most part by one person, Helltaker is a passion project that has amassed a cult following. If you enjoy indie anime-style games with cute girls to date, this is one of the best free PC games you will come across!
47. MapleStory
When it comes to sidescrolling MMORPGs, MapleStory is the undisputed king! Developed by Nexon, Maplestory is as old as time! MapleStory allows you to choose from 30 available classes to team up with other players and defeat the evil Black Mage. MapleStory has amassed over 260 million players worldwide. Because of this, there are hundreds of guides, tutorials, and rankings to help newcomers get started!
MapleStory has a charming design and is relatively one of a kind! Very few MMORPGs adopt the 2D style, especially nowadays. Furthermore, despite the game's age, the art style, combat, and general game feel hold up surprisingly well. You won't find a better 2D MMORPG out there than MapleStory, and it deserves to be recognized as one of the best free PC games ever made!
46. Doki Doki Literature Club!
One of the most subversive and innovative visual novels ever made, Doki Doki Literature Club! is undoubtedly one of the best free PC games of all time. The game appears as a generic dating simulator. Fans of the genre will recognize the typical tropes of several love interests and one protagonist.
However, without spoiling too much, Doki Doki Literature Club! takes a turn that no one will see coming! Furthermore, fans of fourth wall breaks will love the layered narrative of this ingenious visual novel!
45. Raid: Shadow Legends
What?! You've never heard of Raid: Shadow Legends?! One of the most critically-acclaimed mobile games of all time?! A game that you can log in to now to get a free epic champion and other rewards?!
Joking aside, Raid gets a bad rap for its relentless marketing, but the game is not as terrible as people make out. Having recently gained a PC client, you can enjoy Raid from your mobile or PC device.
As a gacha game, Raid has monetization options for those looking to spend real money. However, for those looking to engage in casual dungeon-crawling adventures for free, that is possible too!
44. Spellbreak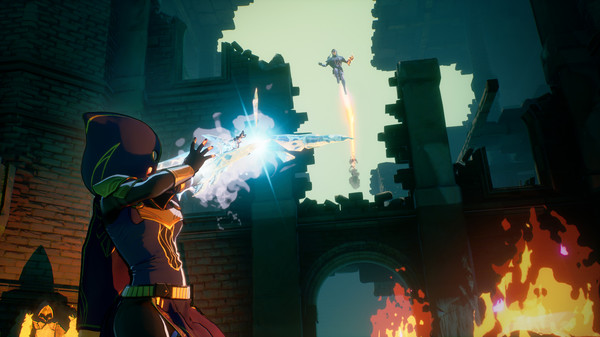 This lesser-known title seeks to flip the BR genre on its head! Incorporating magical elements to spice up the gameplay, Spellbreak allows players to control spell-toting wizards!
Spellbreak removes the need for weapons. Instead, gauntlets are attached to your character's hand that shoot various elemental abilities. From lava blasts to icy missiles, there are tons of styles to choose from!
43. Pokémon Showdown
Pokémon Showdown is a browser-based battle simulator. Competitive Pokémon battlers know how time-consuming training new Pokémon can be. Additionally, several random elements like IVs and Abilities can turn a prized Pokémon into junk!
Pokémon Showdown streamlines the competitive battling process. Here, you can allocate stat points, moves, and abilities at will. Furthermore, you can play under various tournament rule sets at the click of a button! Pokémon Showdown is a competitive battler's dream. However, the game also incorporates multiple fun modes for casual players! Random battles throw players into a fight with teams of six random Pokémon!
42. Paladins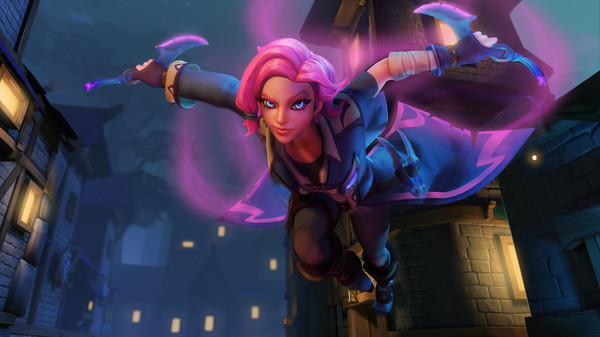 Team-based hero shooters were all the rage for some time. While Team Fortress 2 perfected the formula, Overwatch thrust it into the mainstream. Paladins is a game with an animated and vibrant art style. Each character is beautifully designed and comes with unique abilities.
Paladins has so much replayability thanks to its diverse champion pool allowing players the chance to master all 54 champions!
41. Pokémon TCG Online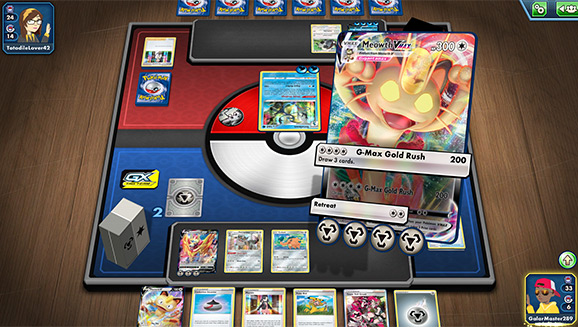 Collecting Pokémon cards has been a popular pastime through the generations. However, very few of us know how the competitive game is played! If you are interested in picking up the Pokémon TCG, it can be expensive to acquire cards. However, by playing Pokémon TCG Online, you can slowly build up your deck just by playing!
Pokémon TCG has always been a strategic masterpiece. The TCG has been a fun time sink from as far back as the Game Boy Color. Now, it is easier to get into the Pokémon TCG than ever before!
40. Gwent: The Witcher Card Game
You probably already know about Gwent if you've played The Witcher 3. This collectible card game is more than just a timesink… it's a lifestyle! Like Link becoming distracted by fishing on his quest to save Zelda, we were distracted by Gwent in The Witcher 3!
Gwent is an upgraded version of the minigame before it sporting updated graphics, higher production values, and more cards! Gwent is one of the best free PC games for fans of the Temaria Universe!
39. Planetside 2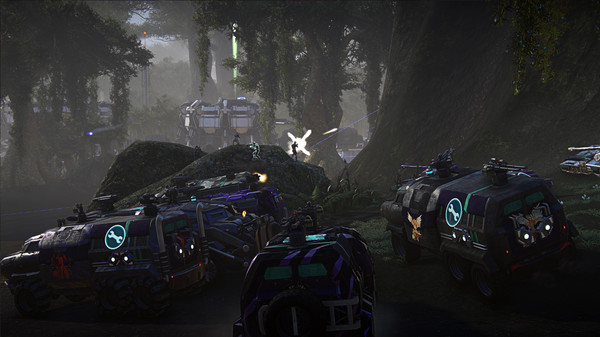 The scale of Planetside 2 is likely what will attract you to play this game. In Planetside 2, entire continents wage war with one another. You must not only defend your homeland but take out pesky enemies!
If you enjoy futuristic space combat on a global scale, this is one of the best free PC games you will come across!
38. Splitgate: Arena Warfare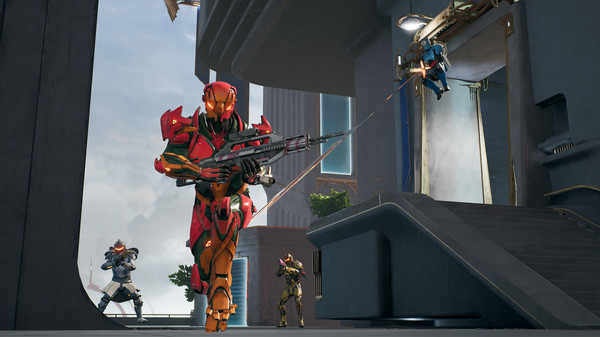 Did you like Halo? Did you like Portal? Then you already love Splitgate!
Splitgate meshes the futuristic combat of popular Halo titles with the reality-warping teleportation system from Portal.
Everything you love about classic Halo PVP is here. However, the inclusion of portal mechanics introduces an array of new tactical opportunities! Whether using portals to escape an ambush or sneak up on an unsuspecting enemy, it will be up to you to best decide how to utilize.
37. Warframe
Technically, this game should not appear on a list of the best free PC games. This is because Warframe is only free for Ninjas! Combining the very different themes of "space" and "ninjas," Warframe is an action role-playing third-person shooter multiplayer game.
Similar to games like Destiny, Warfram offers lots of customization. Each Warframe will have unique abilities like Invisibility, Teleport, or Mind Control. Because of this, the game encourages players to try different builds. If you enjoy playing as an assassin, tank, or support character, this is one of the best free PC games for customization.
36. Blade & Soul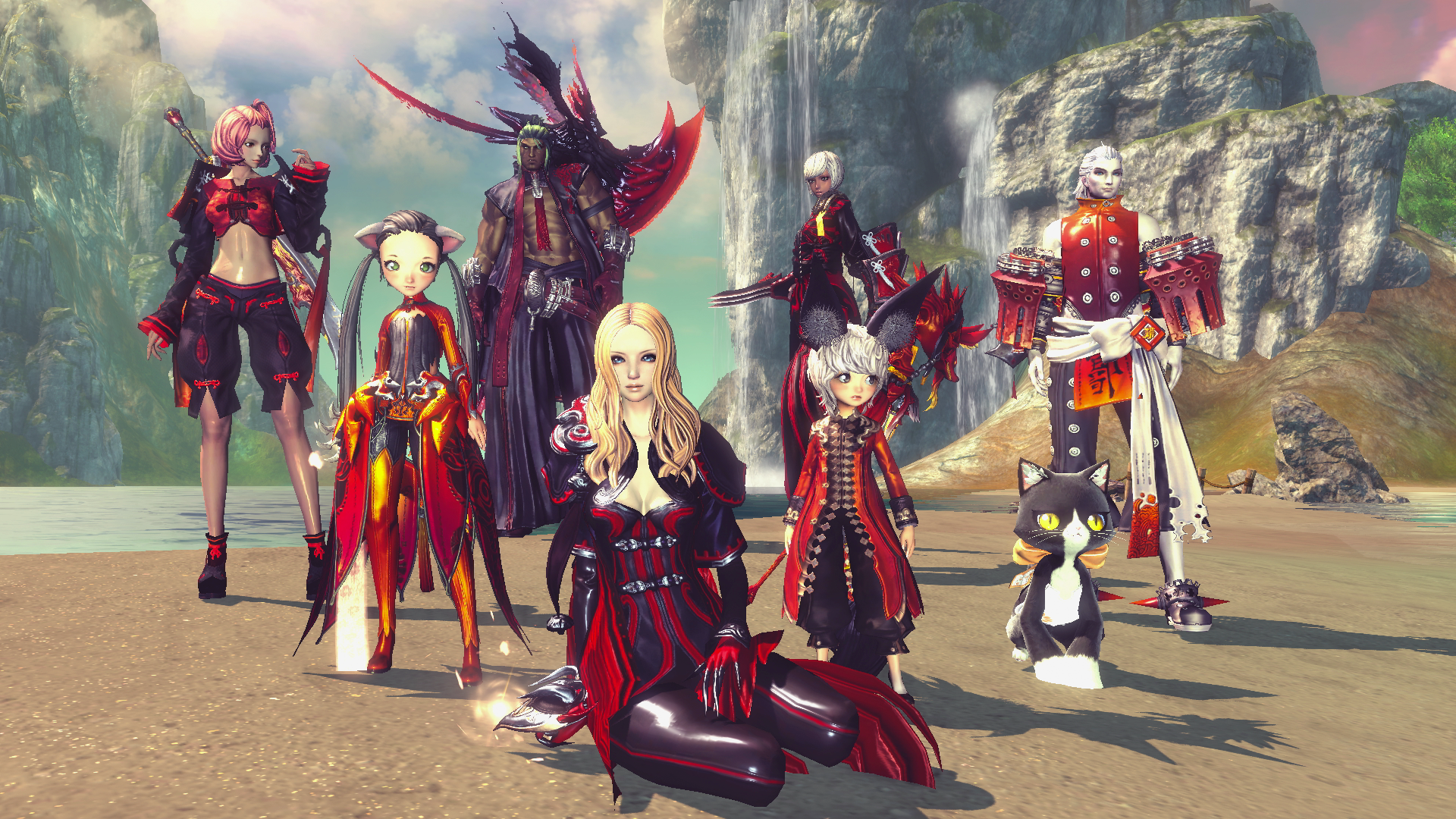 Blade & Soul is an anime-style MMORPG that utilizes all the elegance you would expect from a game centered around sword combat. Unleash aerial combos, swap martial arts stances, and dominate both PVE and PVP enemies as the class of your choice.
You would think a game that names itself after swords would be lacking in the class department. However, this is not the case. Blade & Soul has 14 classes for players to choose from, each with unique abilities and playstyles!
35. Eve Online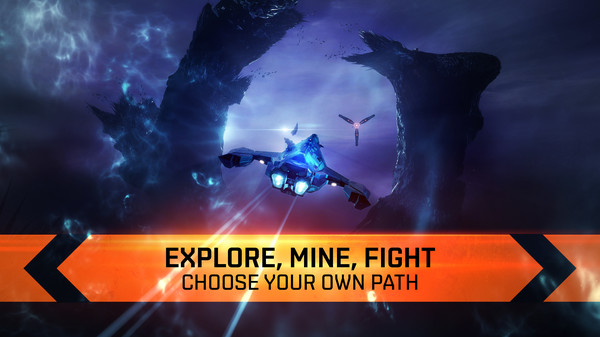 The term "player-driven" is seldom heard nowadays. However, there is no better phrase to describe this title when it comes to Eve Online.
Even Online is a space MMORPG. However, what makes Eve so outstanding are the numerous corporations maintained purely by the player base! Furthermore, if you thought Battlefield had the largest Team Deathmatches, wait until you try out a 5000 person space warfare battle!
34. Roblox
For one of the best free PC games that offers community engagement, casual minigames, and lots of fun, look no further than Roblox!
Roblox is a game creation system that allows users to program and play games with friends or strangers over the internet.
The community is what drives Roblox and makes it such an entertaining experience. With so many users logging on daily to the game, there exist countless minigames for you to try out!
33. The Elder Scrolls Online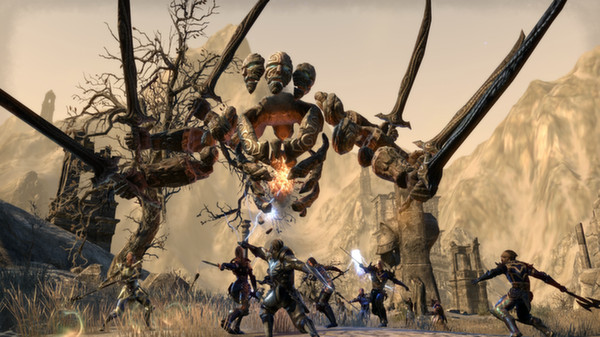 While it took a while to get there, ESO is now a crowning achievement in the world of free-to-play MMOs. If you wanted more out of Skyrim and Oblivion, ESO provides this in spades! While this entry is a bit of a cheat considering this game requires a purchase, there have been events that allow free logins, and they may come again in the future.
Panned as a "walking simulator" during its debut, ESO took the criticisms to heart and worked tirelessly to deliver unto us one of the best free PC games.
32. Starcraft II
A game as old as time, Starcraft II is one of the best free PC games first to garner an eSports scene. Starcraft II is not a game for the faint of heart. Veteran Starcraft players have been known to input upwards of 400 APM (actions per minute)!
For a game that has been out for so long, it can be deterring for newcomers. However, now that Starcraft II is entirely free-to-play, the game provides newbies with enough tutorial content to help them get started!
31. World of Tanks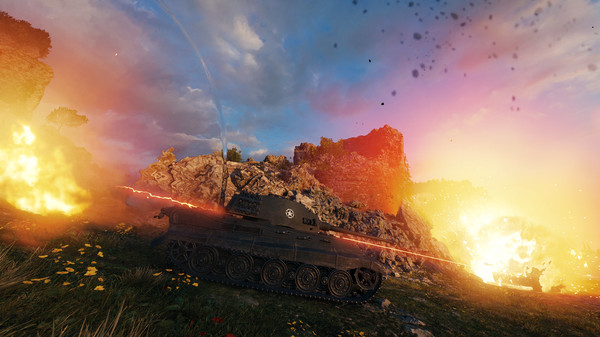 One of the best free PC games in the tank genre, World of Tanks, is a simulation game in which you, you guess it, operate a powerful tank. However, it is not all explosions and gunfire.
There are several game modes in World of Tanks, the most popular being the classic Team Deathmatch. Teams must work together to topple their enemies while being rewarded with new vehicles to unlock for every victory!
30. War Thunder
Throwing players into a world of WW2 action, War Thunder blends a perfect cocktail of aerial, land-based, and vehicular combat!
The game gives players access to planes, tanks, and any other modes of transport. Because of this, War Thunder is a joy to play with friends! Chaotically scrabbling to grab the tank is a joy you must experience first-hand! War Thunder is an explosive masterpiece of WW2 combat and easily one of the best free PC games to play.
29. Magic: The Gathering Arena
After Hearthstone hit the scene and breathed fresh new life into the digital collectible card game genre, everybody and their mother were looking to capitalize on their success. Who better to throw their hat into the ring than the card game tyrants working on Magic: The Gathering?
Wizards of the Coast have created a stellar card game in MTGA with more depth and challenge than some of its competitors. Naturally, taking inspiration from the original Magic card game (released in 1993), there is an endless wealth of cards to draw from. It can be a worry that you would lose your collectibles if a game shuts down in this digital age. Worry not, as MTGA isn't going anywhere anytime soon! MTG has undergone many changes, but MTGA is made widely accessible for veterans and newcomers.
28. FFXIV Heavensward
Did you know that the critically acclaimed MMORPG Final Fantasy XIV has a free trial and includes the entirety of A Realm Reborn AND the award-winning Heavensward expansion up to level 60 with no restrictions on playtime? You must have been living under a rock not to see this meme circulating several message boards, but everything stated here is true!
FFXIV is one of the best free PC games on the market, with many considering it the best MMORPG. The entire first two expansions up through Heavensward are now entirely free-to-play. Those wanting to see if the game is fun can do so at no extra cost before investing their cash. However, those resigned to a life of free-to-play can play forever at level 60!
27. Rocket League
Who would have thought such a simple game would amass such a cult following? Rocket League is a simple game where you must power your vehicle to knock a giant ball into the opponent's goal.
Sounds easy enough, right? However, a lot more goes into this game than meets the eye. Players must rely on their boost for pivotal speed increases to guarantee points scored. Additionally, players must work as a team with their partners on both offense and defense.
26. Dauntless
Fans of Monster Hunter will be pleased to know that one of the best free PC games is, essentially, an alternate version of their beloved franchise! Dauntless sees you exploring through wooded forests, icy tundras, and baron deserts while slaying any monsters that dare cross your path!
Like Monster Hunter, you can team up with friends to take on particularly challenging enemies! Furthermore, Dauntless encourages the chaining of multiple abilities for deadly combo strings and bonus damage multipliers!
25. Lost Ark
If you enjoy free-to-play MMOs, Lost Ark has gained significant traction lately. One of the best free PC games for MMO lovers, Lost Ark has been out for a while in South Korea but has finally made its way over to the West.
While Lost Ark does have a monetization system that involves spending real-world money, you can enjoy it just as much as a free-to-play player. If you want the fantasy elements found in FFXIV mixed with the gameplay style of Diablo, Lost Ark is one of the best free PC games you will find.
24. D&D Online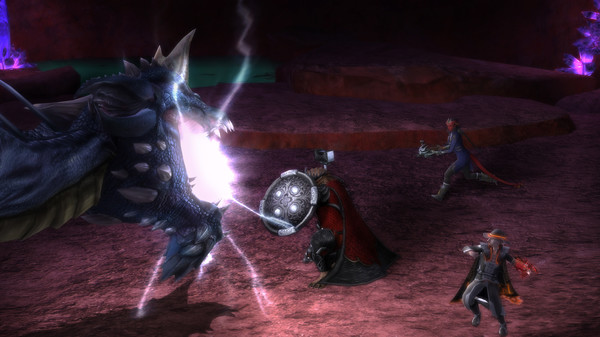 Getting a group of friends together for a long D&D session can be tricky. Regardless of whether or not a lockdown is currently underway, some people are too busy with work and other responsibilities to dedicate to such a game.
Luckily, D&D online alleviates a lot of the stress surrounding traditional tabletop D&D. Furthermore, where once you had to rely on nothing but your imagination D&D Online provides you with beautiful visuals to enhance your journey. Furthermore, it can be difficult to keep track of stats, items, and other things by relying on paper, so D&D Online keeps all your personal information, buffs, and inventory items stored in its data to access whenever necessary!
23. Star Wars: The Old Republic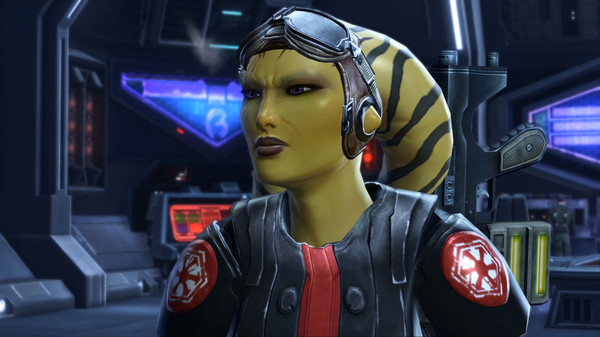 Despite getting off to a rocky start, Star Wars: TOR is one of the best free PC games for Star Wars and MMO fans alike.
Those craving a sequel to the stellar game Star Wars: Knights of the Old Republic will be pleased with how well this spiritual successor turned out. Star Wars: TOR truly makes you feel like a Jedi, as cliché as it sounds. Engage in high-octane lightsaber duels as you walk the path of either a Jedi or a Sith Lord!
22. Team Fortress 2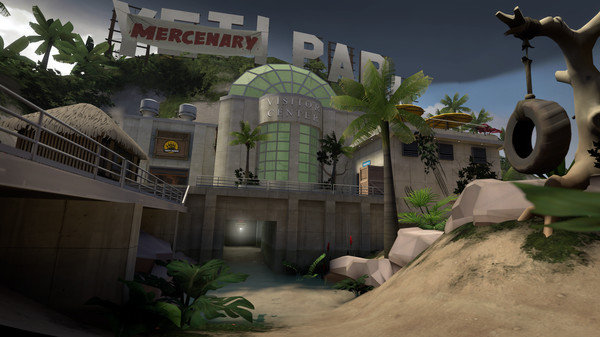 One of the oldest FPS free-to-play FPS games out there, Team Fortress 2 will go down in history as one of the best free PC games of all time. With a unique art style, memorable characters, and solid gameplay, TF2 has consistently remained one of the best free PC games for FPS lovers.
Similar to modern titles like Overwatch, TF2 sees you take control of one of several classes, each with its unique weapon and playstyle. You can battle it out in various game modes on your quest to victory!
21. Legends of Runeterra
League of Legends' take on a digital card game is surprisingly fun. Like most Riot Games properties, the developers have cracked the code for expanding their IP into multiple genres.
If you love the League of Legends lore but dislike the arguably toxic community littering the base game, Legends of Runeterra is one of the best free PC games you can play! The game repurposes all your favorite League of Legends characters and items for this groundbreaking card game experience. Like all Riot Games properties, monetization is always an afterthought. Providing a satisfying experience is always at the forefront of Riot Games. This is no different here, as players can earn more card packs just by playing the game!
20. Path of Exile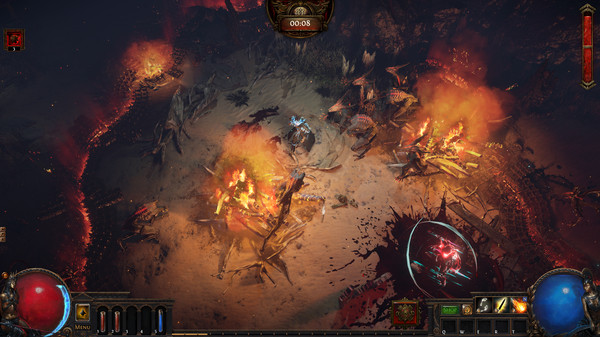 Taking inspiration from Diablo, Path of Exile is a dungeon-crawling action RPG and one of the best free PC games for those who "don't have phones."
It is easy to sink hundreds of hours into Path of Exile as you explore every corner of this dark fantasy world. However, there are options to spend real money to gain items in the game. But this is never forced down the throats of players wanting to enjoy their time for free.
19. Heroes of the Storm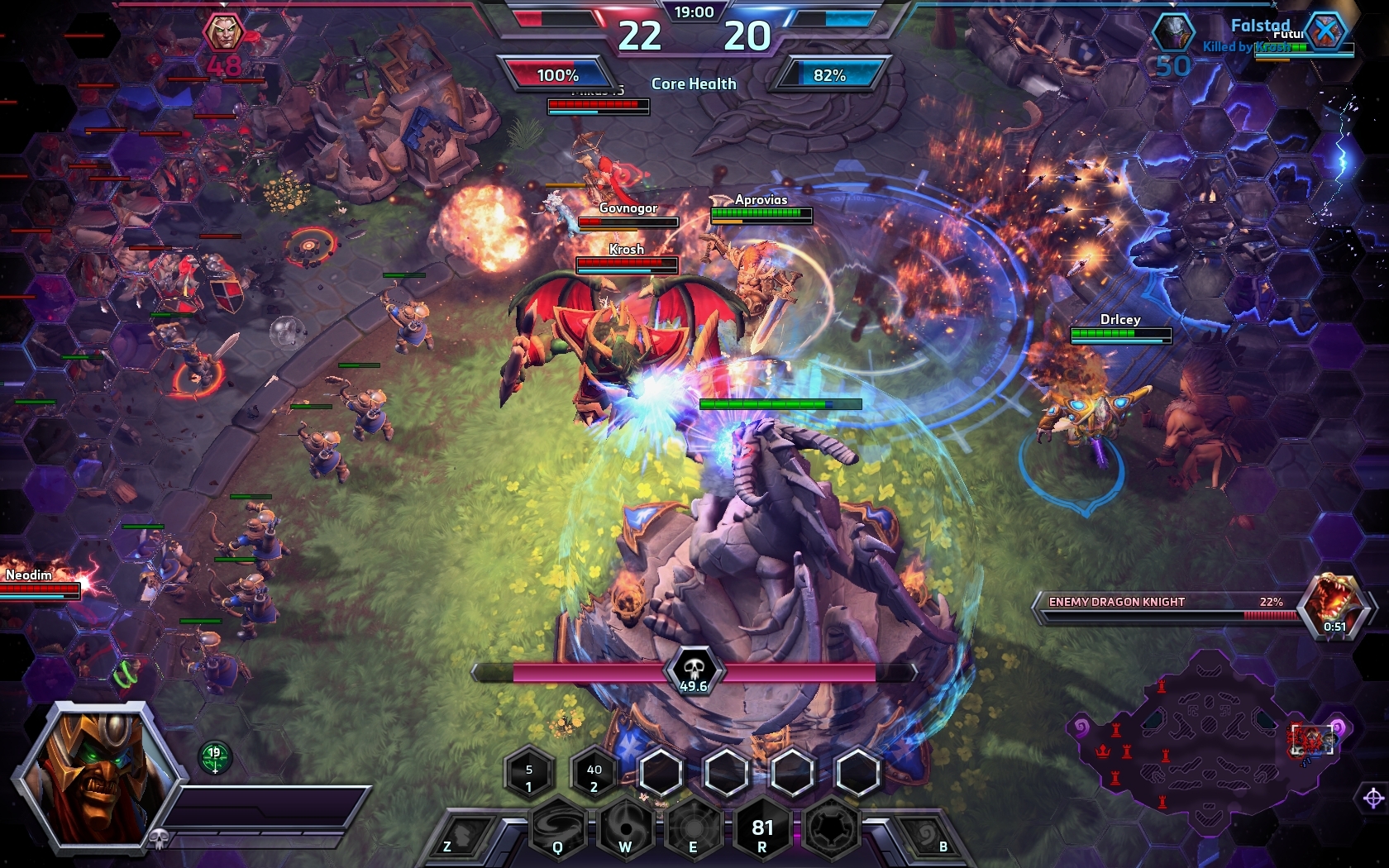 Blizzard's attempt at creating a MOBA is not a rehash of Dota or League of Legends. While most MOBAs use only a single map for their primary competitive game mode, HotS uses several themed battlegrounds where you can duke it out with opponents!
Due to Blizzard's highest-grossing IP, World of Warcraft, influencing several of their other titles, HotS also implements MMO elements into its gameplay (for instance, including sidequests for bonuses). The game also frequently collaborates with other Blizzard properties, such as Overwatch (Tracer) and World of Warcraft (Deathwing).
18. Shadowverse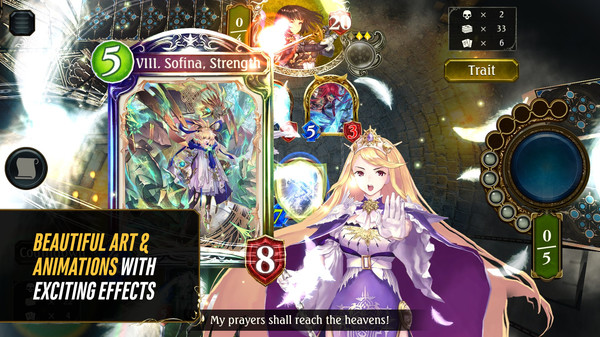 Anime Hearthstone. Need we say more?
Shadowverse is another digital card game that adopts an anime-style aesthetic for its cards. Initially released in Japan in 2016, the game quickly became the country's most popular strategic card game. Naturally, it wouldn't be long before it debuted across the world.
Like Hearthstone, the game is deceptively simple, utilizing a steadily increasing mana bar with which you can play cards and spells. However, those looking to climb the ranked ladder will soon learn that there are a lot of strategies when building decks and taking on opponents. With updates releasing new cards up to every three months, there is never a dull moment in the world of Shadowverse!
17. Fortnite
Fortnite has garnered a lot of bad press over the years due to its association with toxic children. However, there is a reason that this game has risen to become one the most highly successful games of all time, with over 250 million concurrent players! The Fortnite section of Twitch is as lively as ever, with no signs of slowing down.
Fortnite is a cartoony BR title that doesn't break many boundaries for the BR genre. Aside from the unique building mechanic, other BR games incorporate most of what Fortnite does, either equally or better. However, the dedication Epic Games has to updating its title is otherworldly. The game is constantly updated with new content, including collaborations with well-known IPs like Marvel. While the Battle Pass rewards the most dedicated players with more rewards, those simply looking to enjoy a fun BR game can play Fortnite without spending a penny!
16. Destiny 2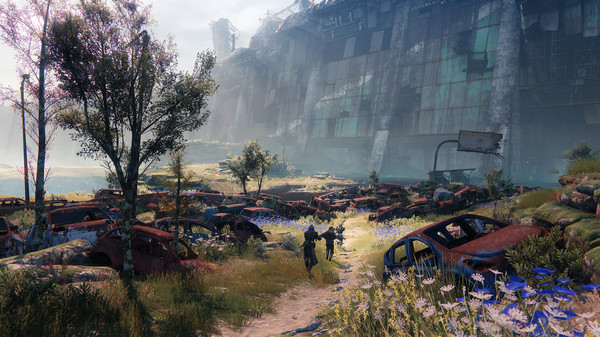 This title became relatively free-to-play in 2019, releasing most of its content to the world for no additional cost. Destiny 2 is a hybrid between classic shooters and MMORPGs. While the game is no stranger to running and or gunning, there exist Raids, Dungeons, and more MMO tropes here to keep things interesting.
Whether you enjoy casual gameplay or hardcore raiding, one of the best free PC games has enough content to keep everyone satisfied, easily making it one of the best free PC games you can play.
15. Valorant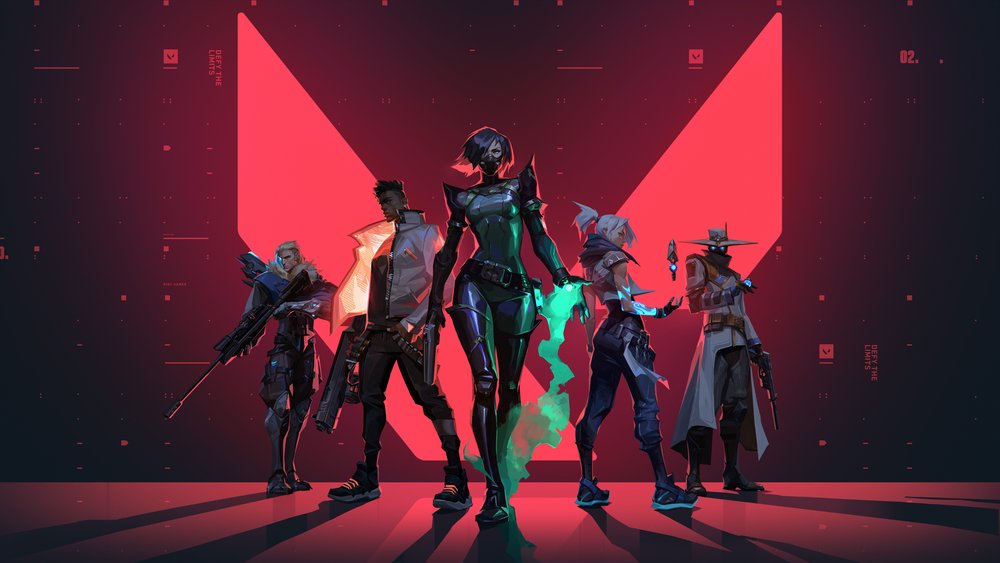 Due to the recent success of Riot Games in all walks of life, it is not surprising that Valorant is as successful as it is. Riot can put a level of polish on all their titles. The Riot seal of approval guarantees a high-quality product, whether it be autobattlers, card games, or animated works.
Valorant is no exception providing fast-paced FPS gameplay. Valorant mixes FPS gameplay with unique agent abilities similar to games like Overwatch. Battle it out in 5v5 character-based tactical gameplay with one of the best free PC games of recent memory!
14. Apex Legends
Apex Legends is not just one of the best battle royale games you can play right now but one of the best free PC games, period! From the minds behind Titanfall, Apex Legends fuses the fast-paced combat of a traditional BR title with the unique skillsets of characters found in conventional MOBAs. This one change introduces many strategic opportunities as you must combat both the environmental gunfights and the opponent's character on your road to victory!
Furthermore, Apex Legends has some of the tightest movement of any BR. Players can freely climb buildings, slide down hills, and blast into the sky for a better vantage point. In conclusion, Apex Legends is one of the best free PC games due to its ingenuity and polish compared to its contemporaries in the BR genre.
13. Smite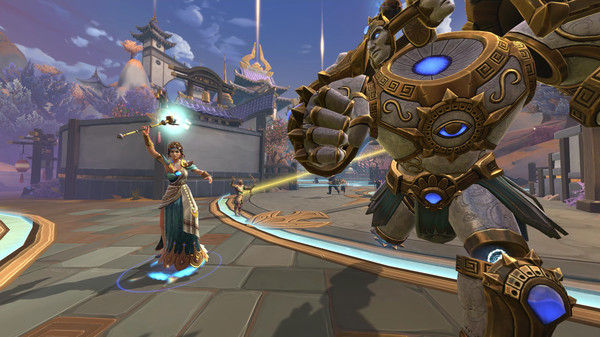 Most popular MOBAs adopt a top-down viewpoint. However, Smite is unique in that you will control your character from a third-person perspective! This one change makes the game much more immersive as your field of view is now much more realistically restricted.
Smite brings to life mythological figures worldwide to fill out its roster of playable characters. Take control of a god or a goddess inspired by Norse, Chinese, and other mythologies as you battle it out in 5v5 MOBA madness!
12. Halo Infinite Multiplayer
Halo Infinite is a love letter to Halo veterans. The game incorporates everything that made the original Halo trilogy memorable while also adding new modern conveniences to keep the game fresh. For instance, introducing a grappling hook drastically speeds up Halo's typically slow combat!
While fans will have to purchase the base game of Halo Infinite, the multiplayer is entirely free-to-play! If you are a fan of Halo, this is the best free PC game you will play this year!
11. Genshin Impact
Anime lovers rejoice! Genshin Impact is an open-world action title developed by Mihoyo (a household name in the anime game community). The game is known as a "gacha" game in that new characters must be summoned using premium currency. Because of this, while the game is inherently free, there are options to spend real-world money.
However, those not looking to spend need not worry as Genshin Impact is very free-to-play friendly. Genshin's unique feature allows you to switch between multiple characters on the fly to best utilize their unique skills for various situations. Dive in and become entranced by the glorious art style, captivating music, and vast open world in one of the best free PC games on the market!
10. Call of Duty Warzone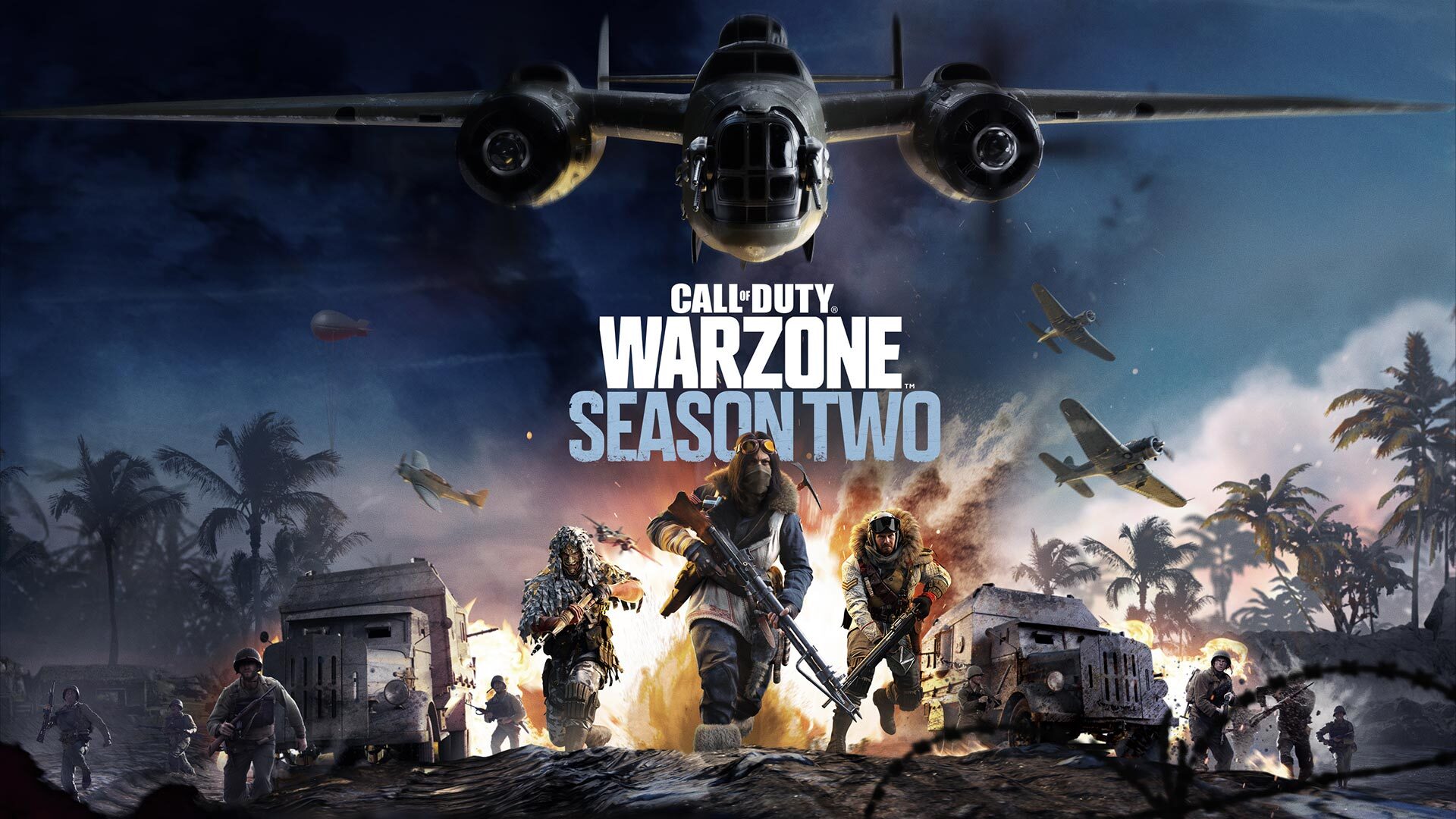 Call of Duty has been a household name in the FPS genre for over a decade. With breakout hits like Modern Warfare, Modern Warfare 2, and the Black Ops series, CoD will go down in history as one of the most memorable FPS games of all time.
Due to the recent rise of interest in the Battle Royale genre, it was only a matter of time before CoD tried to create its own BR title. However, none expected the end result to be incredibly polished and entirely free to play! Warzone is a 150 player battle royale that removes the complicated looting systems found in other battle royale games like Fortnite. Moreover, the generous respawns found in mainline CoD games have also made their way to Warzone. This alleviates a lot of the frustration when dying, as it takes less than a minute to get back into the fray!
9. Brawlhalla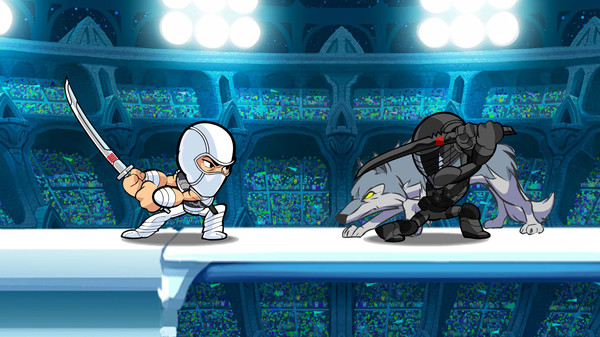 Brawlhalla is easily one of the best free PC games to check out in 2022, and we'd be surprised if you haven't played it already! In this multiplayer action game, your goal is to knock opponents out of the battle arena. Each playable character comes with a unique move set and different skills. Because of this, Brawlhalla incentivizes you to try out each of the 53 characters to find one that best suits your style!
With so many characters, Brawlhalla's simple premise will never get stale! After mastering one of the 53 characters, try out someone new and see if your skill transfers over! Best enjoyed with friends, Brawlhalla is one of the best free PC games for chaotic multiplayer action.
8. Counter-Strike: Global Offensive (CS: GO)
No game does it better than CS: GO when it comes to high-octane FPS gameplay. The game boasts tight controls, unique weapons, and various maps.
Unlike most FPS games that reward a "run and gun" style, CS: GO is more tactical, requiring you to work with your team. After all, you only have one life here and will not respawn until the next round if killed. Both the casual and competitive CS: GO scenes are still thriving, and we recommend checking out one of the best free PC games for FPS fans!
7. Runescape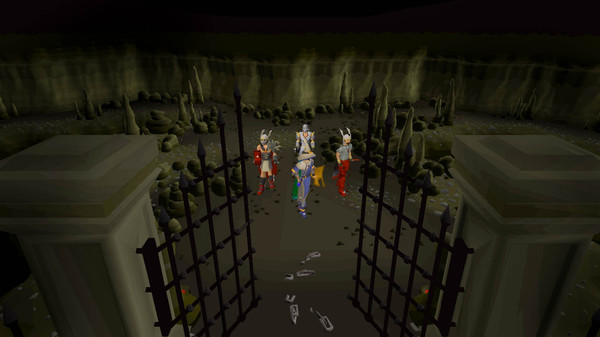 Runescape has left such a significant cultural impact due to its basic premise but genius execution. To an outsider, the game may appear outdated. However, Runescape is an example of quality over quantity (of pixels) as the game is one of the best free PC games out there for MMO fans.
With a thriving player base and constant updates, Runescape is as alive now as ever! Traditional MMO quests can be completed while also grinding for incredibly rare items. Runescape is a bustling world where anything is possible. If you enjoy community-based games, this is one of the best free PC games you will find.
6. Spelunky Classic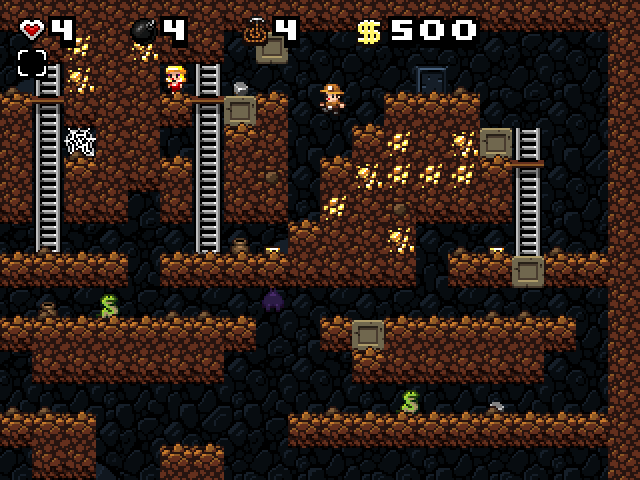 Inspired by the 8-bit games of yesteryear, Spelunky is a free platformer that has been around for as long as we can remember!
This title is replayable because, like Minecraft, the worlds are procedurally generated, meaning no two playthroughs will ever be alike! Players will venture through caverns doing battle with various enemies in this gripping explorative adventure!
5. Teamfight Tactics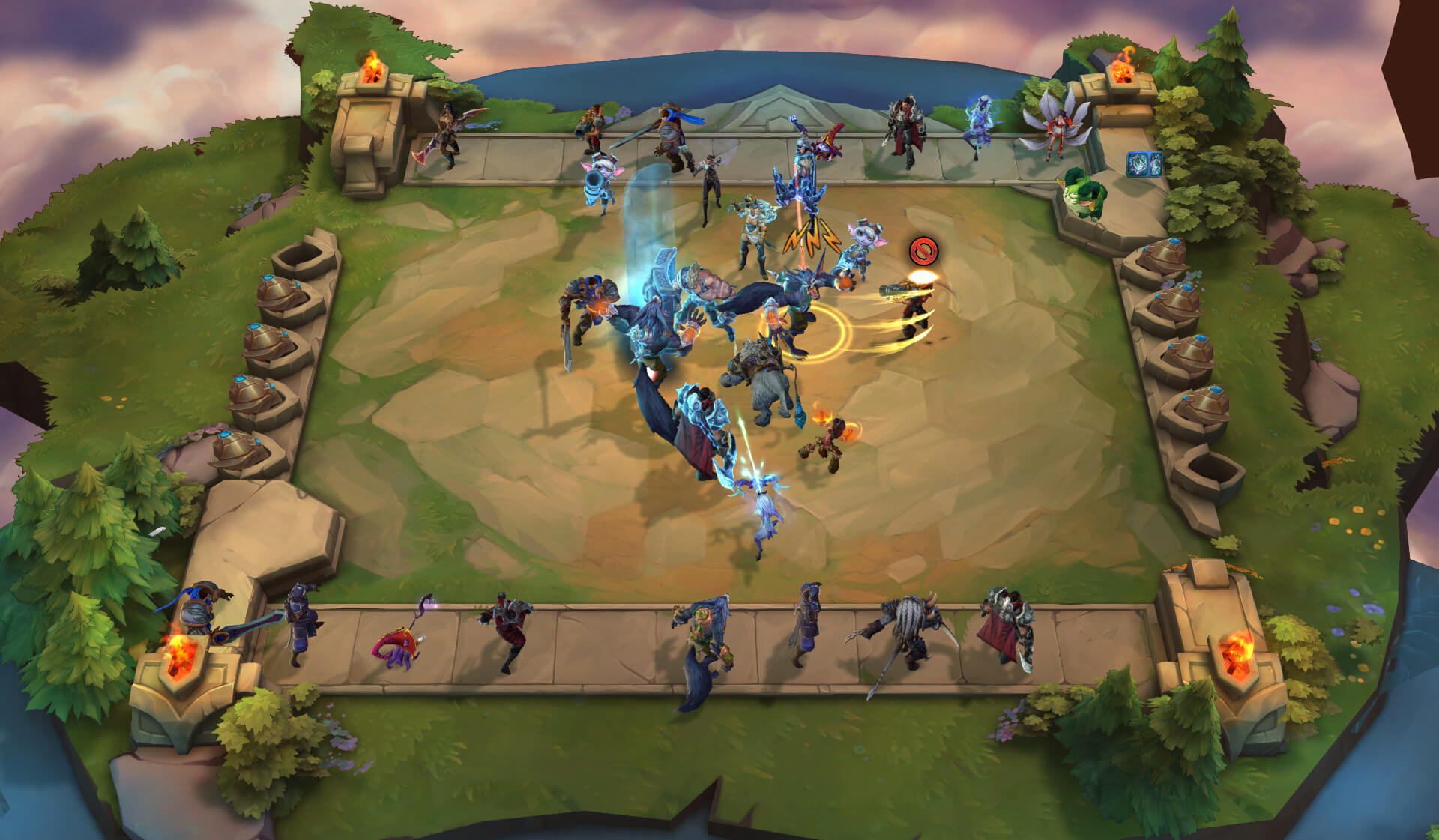 TFT is an auto battler utilizing the League of Legends engine to provide fun and exhilarating gameplay! Riot has repurposed the characters, items, and lore to create an entirely new game still playable through the LoL client! In TFT, players will select from a shared pool of random champions and items before placing them on a chessboard. Then, your characters will automatically engage in combat with opponents until one side is wiped out. You must make tough decisions about what champions to pick up, how to spend scarce income, and where to place your units in this strategy game.
Like most Riot Games titles, TFT is constantly updated with new sets, patches, and gameplay tweaks. Balance changes are implemented continuously, and heroes are rotated to keep things fresh. If you enjoy League of Legends but are looking for a more relaxed and less reaction-based experience, TFT is one of the best free PC games you can play!
4. Dota 2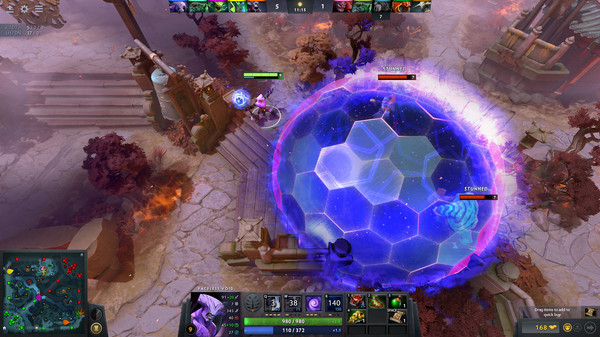 When it comes to MOBAs, only two have ever been in contention for the greatest of all time. Dota 2 is one of these and is often considered the more hardcore version of League of Legends. Like other MOBAs, two teams of five will select from a pool of hundreds of characters before entering a battle arena. Then, they will enter their respective lanes and attempt to take down opponents while pushing further into the enemy base.
Players will need to be wary of opponents, minions, and enemy turrets while maintaining a steady gold income to buy items. MOBAs are much more like games of chess than traditional PVP games that have various maps to play on. Each MOBA game will feel the same, and the outcome is determined solely by the players on your team! Strategy is abundant in these games, and Dota 2 is no exception!
3. Hearthstone
This entry may be a little controversial. Sure, you can play Hearthstone for free. It is entirely possible to load up the game and play a match without spending a dime! However, when it comes to card games (digital and physical alike), the most potent addition to your deck will be the ultra-rare "credit card."
You can enjoy the game for hours if you devote enough time to Hearthstone and get marginally lucky with your pulls. Standard Mode allows you to pit your best deck against opponents and climb the ranked ladder. However, you can also enjoy other game modes such as the Arena or the auto battler Battlegrounds.
The game is charming and doesn't take itself too seriously (unlike World of Warcraft). So, sit back, grab a Murloc, and journey into the best digital card game on the market.
2. Guild Wars 2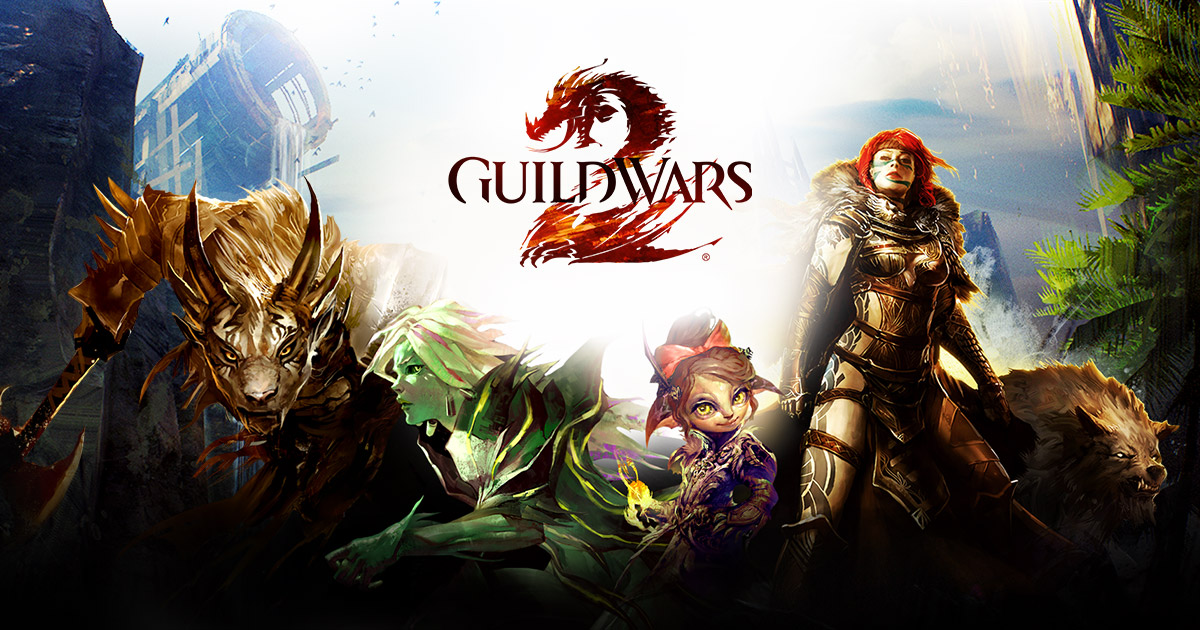 Guild Wars 2 stands above and beyond when it comes to free-to-play MMORPGs, delivering a much more enjoyable experience than some AAA MMOs! Nowadays, the war between World of Warcraft and FFXIV seems to have settled, with most gamers moving their chips into the latter's stock market. Newer games like New World and Lost Ark seem to be making names, but none can hold a candle to WoW and FFXIV.
However, Guild Wars 2 is an outlier being free-to-play for a large portion of the game and still being greatly enjoyable. From traditional questing, PVP, Raids, and more, there is no shortage of content for Guild Wars 2. While this list strictly deals with the best free-to-play PC games out there, you would receive the Heart of Thorns expansion for free when purchasing the Path of Fire expansion!
1. League of Legends
League of Legends has continued to provide longevity in the free PC gaming space for over a decade! Furthermore, we have discussed other games under the LoL umbrella separately on this list (namely, Teamfight Tactics and Legends of Runeterra). If we consolidate these games under the LoL brand, this entry would be three games in one! These games are played through the LoL client, making it easy to hop into a match of your favorite game mode!
However, that isn't to say that the base game of LoL is underwhelming. LoL is as successful as ever despite it being, essentially, the same game every time on Summoner's Rift! Recently, we've seen LoL utilizing its brand to develop music videos (KDA), animated works (Arcane), and world championship tournaments (LCS).
Look no further than the face of League, Twitch streamer "Tyler1." Tyler sometimes streams the game upwards of 15 hours a day! The game has to have something going for it to be played for that long, right?!
The game is continuously updated with new champions, new items, and bug fixes. League of Legends is the king of the MOBA genre. While it takes some time to understand how everything works, it is a thoroughly enjoyable experience once mastered.
If you haven't at least tried out LoL, we must first congratulate you for staying so far outside its massive sphere of influence. However, we wholeheartedly recommend checking it out. After all, we consider it one of the best free PC games of all time, if not the best!
FREE PC GAMES FAQs
What Are the Best Free PC Games to Download in 2022?
The best free PC games to download in 2022 are League of Legends, Guild Wars 2, and Hearthstone because they offer the most content. Each of these titles has branching game modes to keep players entertained for hours.
What Are the Best Free PC Shooting Games?
The best free PC shooting games are Counter-Strike: Global Offensive (CS: GO), Call of Duty Warzone, Halo Infinite Multiplayer, Fortnite, and Team Fortress 2. These games have perfected their genres from BR to the class-based shooter and each offers various weapons and maps to play on.
Which Site Is the Best for Downloading Free PC Games?
Steam is the best site for downloading free PC games. There are tons of free-to-play games available directly through the Steam content that receive constant updates and additions!
What Is Your Favorite Star Wars Game?
Many People's favorite Star Wars game is Knights of the Old Republic. Those wanting to play Knights of the Old Republic for free should check out Star Wars: The Old Republic for a free-to-play option.
What Are the Best Free Modern Fps Games?
The best free modern FPS games are Halo Infinite multiplayer, Call of Duty Warzone, and Team Fortress 2. They all offer unique weapons, modern gameplay mechanics, tons of content, and large player bases.
What Are Some Free Call of Duty Games for a PC?
The only free Call of Duty game for PC is Call of Duty Warzone. This is a Battle Royale game based on the Call of Duty franchise. Several weapons and mechanics return from previously Call of Duty titles in this game.
How Can I Get Rocket League for Free on the PC?
You can download Rocket League for free by visiting the Epic Game Store, signing in to your Epic Account, and downloading the game. You will need an Epic Account to download the game for free.
Which Are Free Low Spec Games on Steam for a Potato PC?
The best free low spec games are Spelunky Classic and Runescape as they both use low-resolution graphics and do not require powerful hardware to play.
A gaming lover from a very young age, Justin has always had a keen eye for building his own computers or racing sims so that he can race his identical twin (and usually lose at the actual race).
Justin in the founder of BeStreamer and sees it as a free resource to help all gamers around the world