Do you want to discover the ultimate collection of Pokemon Gaia cheats? Look no further! Use the information below to enhance your gaming experience without limits.
You're not alone in your addiction to Pokemon Gaia – many of us are constantly seeking new ways to obtain rare items, additional Pokeballs, and the game's most powerful creatures. Perhaps you're even on the hunt for the strongest Pokemon in the game.
Featured Videos
You're in luck because your search for Pokemon Gaia cheats ends here! I've discovered the most comprehensive resource available, which includes a list of cheats that is more than you can handle. Check out the following list and take your Pokemon Gaia gaming to the next level!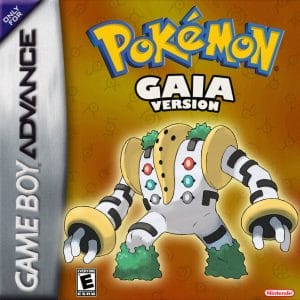 It's important to note that you shouldn't activate too many cheats simultaneously and should disable a cheat after use. If you haven't already, click here to download Pokemon Gaia or check out our collection of Pokemon ROM hacks.
Pokemon Gaia Cheats in action
This video shows a few of the popularly used Pokemon Gaia cheats. You can also find this Pokemon Gaia cheats video on Youtube.
Ultimate List of Pokemon Gaia Cheat Codes
A new trick has emerged as an alternative to the old rare candy cheat in PC. By using the "Rare candy in Pokemart" cheat in conjunction with the "$1 items in Pokemart" cheat, players can obtain rare candies for only $1 instead of the expensive price of 4800.
If you're playing Gaia V3, you're in luck because a reader has shared a working rare candy cheat code that grants x999 rare candy which can be easily accessed from your PC. Don't miss out on unlimited rare candy with this new cheat!
Rare Candy in PokeMart
Items in PokeMart Costs $1
Master ball in PokeMart
100% Catch Rate (Shared by: Eric)Gain 5000 expWild Pokemon Nature ModifierWalk Through Walls

Shiny PokemonMythical Pokemon
No Random BattlesInfinite Cash
TM/HM Cheats (PokeMart)
Wild Pokemon Modifier + Gaia Exclusive Pokemon (Cheat type: Codebreaker)Pokemon Level Modifier
Max Stats Pokemon
Shared Cheats
Here are some cheat codes to level up your Pokemon Gaia gaming experience: RayMkWild shared a cheat for infinite PP and faster egg hatch, Rudolf Crawford's cheat provides maximum IV for your Pokemon, Ninjagaming's cheat grants infinite EXP, Hydex999's cheat gives you access to various items including Dawn Stone, Orbs, and Fossils, RayMK's cheat allows you to obtain any item from your PC, and Charles Alexander's cheat enables you to obtain all three starter Pokemon.
Conclusion
We hope you found this guide on how to cheat in Pokemon Gaia useful. With these cheats, you can catch and play with Pokemon that were once unattainable!
If you have any questions or concerns about cheating in Pokemon Gaia, please leave them in the comments section below. We appreciate your visit and thank you for reading our site.
Have a working cheat for Pokemon Gaia that's not on the list? Share it in the comments below with your credits, and if confirmed, we'll add it to the list for others to benefit from.
A gaming lover from a very young age, Justin has always had a keen eye for building his own computers or racing sims so that he can race his identical twin (and usually lose at the actual race).
Justin in the founder of BeStreamer and sees it as a free resource to help all gamers around the world